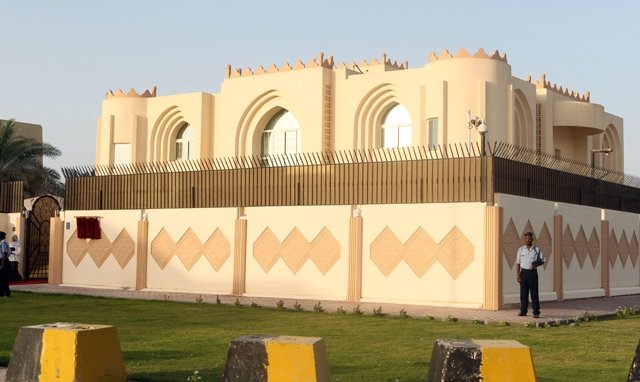 ---
ISLAMABAD: A top Afghan Taliban negotiator has said that a ceasefire may be on the agenda during talks with the United States at the Qatari capital of Doha.

In his first interview with any Pakistani media outlet, Dr Muhammad Naeem – who heads the Taliban political office – indicated a major shift in the ultra conservative militia's policy by hinting at possible talks with the government backed Afghan peace council.

"Our Qatar office is a second home for Afghans and we will listen to every Afghan. Every Afghan will be welcomed in our office," Dr Naeem told The Express Tribune when asked if the Taliban were willing to negotiate with the Afghan High Peace Council. He, however, said Afghan authorities have not yet approached their office.

Asked whether the Taliban would announce a ceasefire with the beginning of talks, he said the negotiations would then be at an initial stage and such issues could be discussed later. "Ceasefire could be discussed during the talks," Dr Naeem said.

"We will present our proposals in the first meeting and will listen to what the Americans have to say," the Taliban negotiator said in response to a question about the agenda of their first meeting with US officials.

He sought to quash the impression that Pakistan has an influence on the Afghan Taliban. "We are completely independent in taking decisions and are not under the influence of any country," Dr Naeem said.

However, he added that the Taliban wanted good relations with all neighbouring countries. The Taliban had pulled out of talks with the US early last year, accusing Washington of reneging on its promises.

Published in The Express Tribune, June 20th, 2013.
COMMENTS
Comments are moderated and generally will be posted if they are on-topic and not abusive.
For more information, please see our Comments FAQ