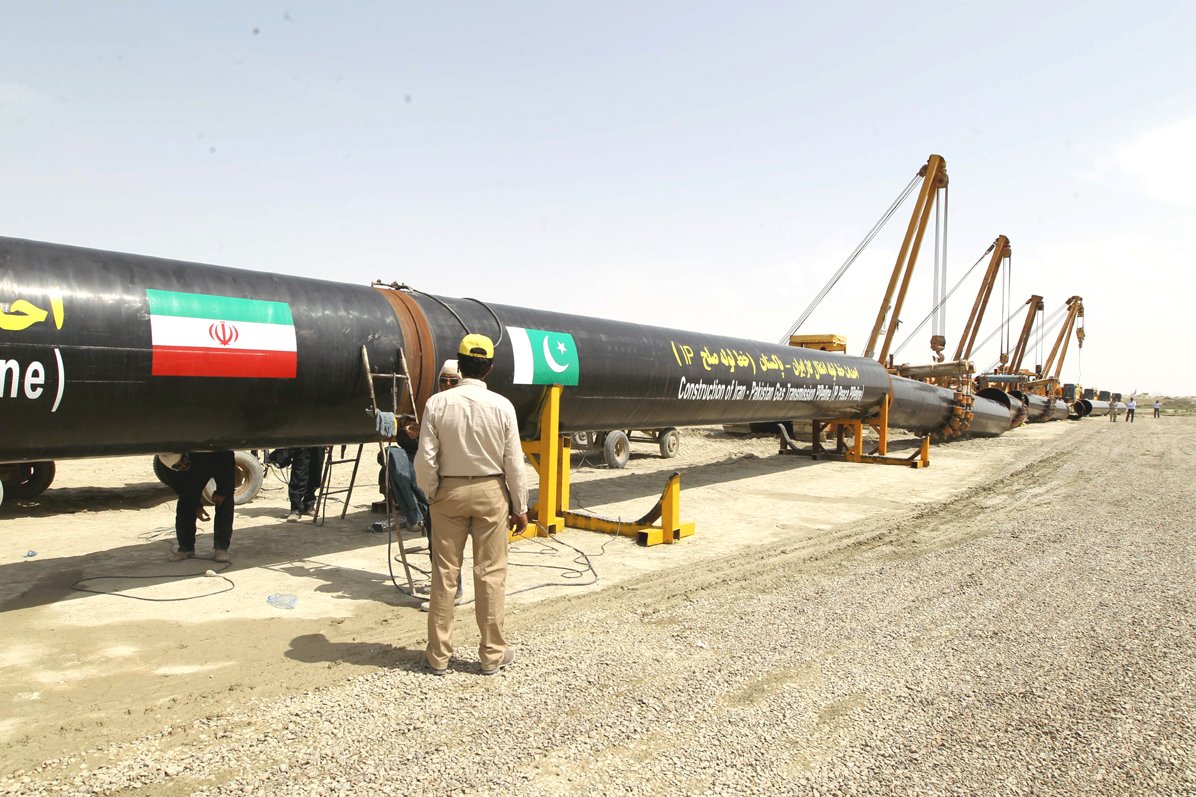 ---
ISLAMABAD:



The Pakistan Peoples Party on Tuesday sought a clear-cut policy from the government on the multi-billion dollar Iran-Pakistan gas pipeline project and the energy crisis.




Former federal minister Syed Naveed Qamar cautioned the government about the consequences of scrapping the project and said Pakistan would have to pay billions of rupees to Iran if it did not fulfill its obligations.

The government must complete the project before December 2014 or face penalties, he said

Addressing the National Assembly, Qamar asked "Will the US pay our fines?" and then answered his own question: "nothing like this will happen."

The project is vital for Pakistan as it is the only solution to the energy crisis, Qamar said while advising the government to pursue the project.

He also urged the government to formally announce its policy on the IP gas pipeline in clear terms as there were many suspicions. "The government should decide whether to please the US and Saudi Arabia or to implement the IP gas pipeline project in the national interest," he added.

Commenting on the proposed budget, Qamar said the PPP government helped control inflation. "We brought inflation down from 24% to 6.6 %," he said.

He also said that the PPP increased tax to GDP ratio to 10%, the highest during the last 10 years.

Energy crisis

In response to a calling attention notice, Minister for Water and Power Khawaja Muhammad Asif told the house that the government will soon announce its policy but it should not be questioned over the misdeeds of the last five years.

"It would be appropriate if you hold us responsible if the crisis persists after six months or later," he said.

The minister was immediately taken to task by Leader of the Opposition Syed Khursheed Shah.

"You had said in this house that load-shedding could be ended in just three days as there was a generation capacity of 20,000 MW but the PPP government was willfully not addressing the issue. You have also made promises of ending power cuts during electioneering," Shah reminded the new minister.

Khawaja Asif said the issue was being tackled but could not be solved all of a sudden. "We will give a comprehensive policy for the entire country in coming days and then you can hold me answerable," he added.

No relief

PTI's Shafqat Mehmood from said there was no relief for the common man in the proposed budget and inflation had increased after the hike in the GST.

He expressed concern at the budget deficit announced by the government and said that government might resort to printing currency to bridge the gap, which will also increase inflation.

Published in The Express Tribune, June 19th, 2013.