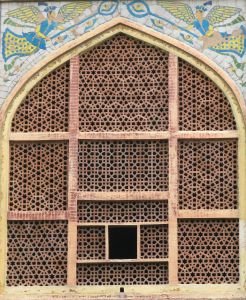 ---
LAHORE:



The Walled City of Lahore Authority is currently training 25 men and women as tourist guides, The Express Tribune has learnt.




The guides, all of whom are residents of the Walled City, are already halfway through their 45-day training.

In the April 2012, the Government of Punjab passed the Walled City of Lahore Authority Act, giving the autonomous body the authority to manage the affairs of the Walled City. Its main purpose is to promote tourism and cultural activity in the area.




Kamran Lashari, the project director, told The Express Tribune that the authority felt guides, well informed about the history and culture of the Walled City, were a must to achieve its aims.

"A lot of tourists, from abroad and other parts of the country, visit the Walled City but remain in the dark about the history of its buildings and streets. [Even a few days ago] I saw around 100 Sikh pilgrims from India roaming in the street with nobody to guide them," said Lashari.

It was decided that young people be trained to promote tourism. In mid-April, the authority advertised for the positions in the Walled City only. Anybody who had done matric and had good communication skills could apply. The response was encouraging. They received 35 applications, said Lashari, and 25 – 11 girls and 14 boys – of them are now being trained.

The authority plans on introducing one to four day packages. Though the authority is yet to decide how much the guides will be paid, their compensation will come out of the revenue from the packages.

Though the authority plans to offer two such trainings each year, it will see the response the first batch of the guides get before deciding whether or not to train more people.




Tania Qureshi, a communication expert with the Walled City of Lahore Authority has been appointed as programme instructor.

Says Qureshi of the training, "The trainees belong to the Walled City and have a 'sense of ownership'.

They are getting a chance to improve their knowledge, confidence level and financial situation. They are being taught by historians and cultural heritage experts."

Muhammad Shabbar Raza, a 25 year old resident of Dehli Gate, said he was "happy to learn about the history of the place where I live. I will feel proud when I tell the tourists about the history."

18-year-old Shahtaj Ikhlaq, said she had joined the programme because she it fit right into her interests – drawing and reading about history. "My parents don't mind my becoming a guide. They [say they] feel proud of their daughter. Also, I will get a chance to exchange views with people from different cultures."

Published in The Express Tribune, June 19th, 2013.
COMMENTS (2)
Comments are moderated and generally will be posted if they are on-topic and not abusive.
For more information, please see our Comments FAQ