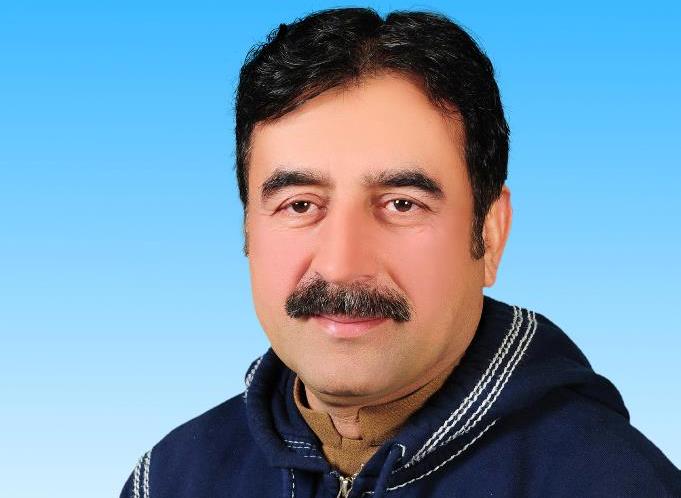 ---
SHERGARH: Independent MPA Imran Mohmand and 29 other people were killed in a suicide bomb blast during a funeral proceeding in the Shergarh area of Mardan, Express News reported.

Despite the medical treatment provided to Mohmand at the Mardan Medical Complex, the MPA succumbed to his injuries.

Over sixty people were reported injured and were brought in at the complex for medical treatment. The doctors described ten of them as severely injured.

The attack in Shergarh town in Mardan district, 145 kilometres (90 miles) northwest of Islamabad, came during prayers for the owner of a local fuel station.

Police said the politician appeared to be the target of the blast.

Local police chief Tahir Ayub told AFP "at least 27 people were killed and 55 others wounded in the blast" and that it was a suicide attack.

Another local police official, Jaffer Khan, confirmed the toll.

"The bomber came on foot and blew himself up near Imran Khan Mohmand, who seems to have been the target," Khan told AFP.

More than 150 people died in militant attacks during the election campaign but Tuesday's bombing is the deadliest since a blast in a Shiite Muslim area of Karachi on March 3 killed 50 people.

The attack comes three days after 25 people died when militants blew up a bus carrying female students in the southwestern city of Quetta and stormed a hospital where survivors were taken for treatment.

Imran Mohamand had earlier defeated candidates of Jamaat-e-Islami (JI) and Pakistan Tehreek-e-Insaf (PTI) to win PK-27 seat during the general elections.

Police officials were present at the hospital to provide security.

Shortly after the blast, Provincial Information Minister and PTI leader Shaukat Yousufzai while talking to Express News said, "We will take the jirga to the federal government to identify ways of resolving the law and order situation in Khyber-Pakhtunkhwa. We have invited all stakeholders to join us.

"For peace to prevail in the entire country, there needs to be peace in K-P."

"Even PML-N had chanted slogans for peace," he added.

Yousufzai said the injured will be provided with monetary compensation worth Rs1 lakh while families of the deceased will be given Rs3 lakh.

A day ago, petrol pump owner Abdullah was killed by unknown assailants' firing. Abdullah was a well-known figure in the area.

The bomb exploded just before Abdullah's funeral prayers started.

Security forces and the rescue team reached the site. Injured were shifted to the hospital, while security forces cordoned off the area.

According to security personnel, more bomb attacks are expected in the area.
COMMENTS (63)
Comments are moderated and generally will be posted if they are on-topic and not abusive.
For more information, please see our Comments FAQ