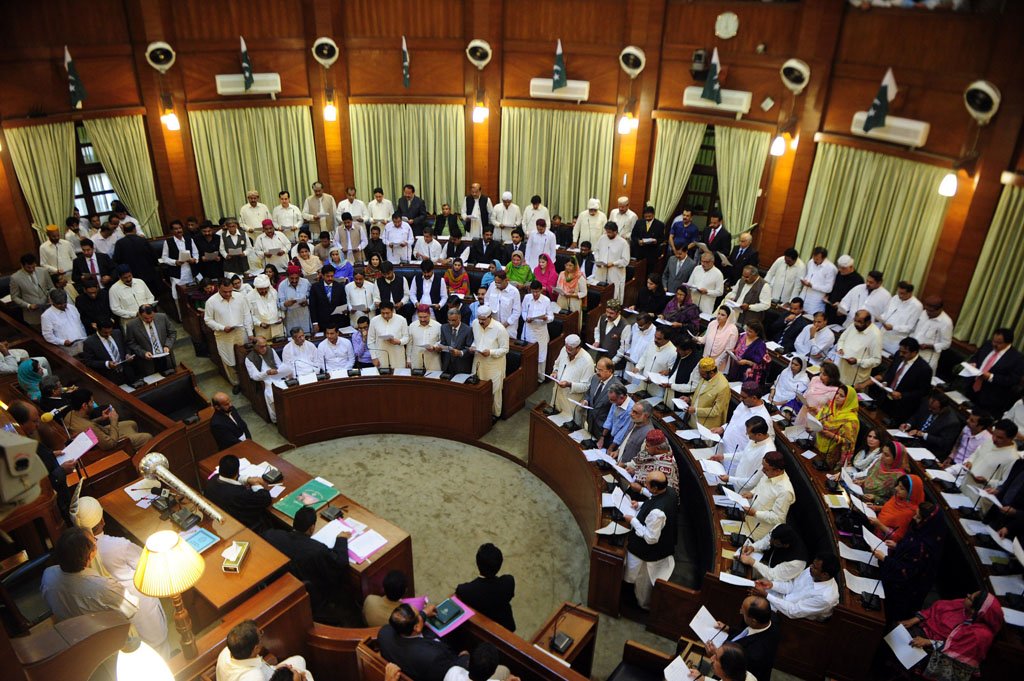 ---
KARACHI: The Sindh Assembly on Monday presented a deficit provincial budget for year 2013-14, Express News reported.

The provincial budget was presented by Chief Minister Qaim Ali Shah who listed energy crisis, job creation and education as top priorities for the government.

Below is the breakdown of amount allocated to major sectors. The amounts are in Rs in million.








Job opportunities will be created for 150,000 people, Shah presented. Salaries of government employees was increased by 15% for Grade 1 to Grade 15 officers and by 10% for Grade 16 and above.

Further, Rs400 million has been allocated for the purchase and installation of surveillance cameras in Karachi to improve the law and order situation in the city, he said.

Budget allocation for pensions was increased by 10%.

While presenting the budget allocated to energy sector, Shah said, "Thar coal project is the most viable solution to the energy problems of our own country."

"Our willingness to pay legitimate dues in the energy sector can be gauged from the fact that Sindh government paid a substantial amount of 14 billion to distributing companies in the current financial years to reconcile past arrears," CM Sindh pointed out.




Last year budget

Despite the fact the major chunk of the earlier budget was not utilised, the Sindh government insisted on allocating more funds.

Till June 12, the provincial government had hardly utilised Rs75 billion of the total development outlay, said a government official. More than Rs86 billion have yet to be released for initial development schemes and projects.

The total outlay of development budget for education was estimated at Rs12 billion last year, but only Rs5 billion has been released so far, he said. Meanwhile, the government has proposed Rs11 billion for health and a major chunk – Rs50 billion – has been allocated for law and order. Meanwhile, nine billion rupees each would be allocated for transportation and agriculture sectors. This will include tractors schemes for peasants.

The full budget document can be found here.

Correction: The earlier story incorrectly mentioned the budget allocated to education as Rs110 billion instead of  Rs132.22 billion. The error is regretted.