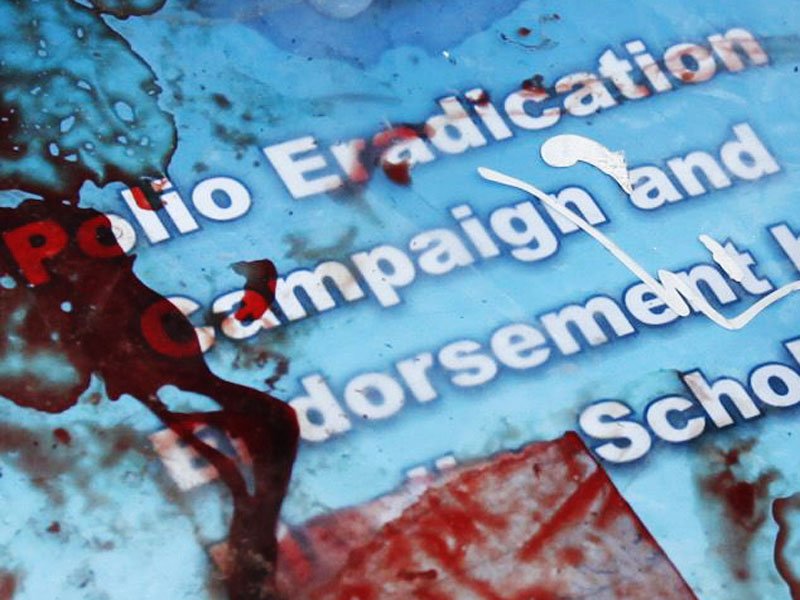 ---
SWABI: Two anti-polio fieldworkers were gunned down by suspected militants during a vaccination campaign in the remote Khandaray village of Swabi district on Sunday.

According to District Police Officer (DPO) Mian Saeed Ahmed, a two-man vaccination team was administering anti-polio drops around 1:25pm when suspected militants riding a motorcycle opened fire on them, injuring them.

He said the vaccinators — identified as schoolteacher Shiraz and paramedic Aziz Ahmad — were moved to the District Headquarters Hospital, where they succumbed to their injuries.

DPO Ahmed did not explain as to why the police officers escorting Shiraz and Aziz did not retaliate against the attack.

Speaking on condition of anonymity, a police official claimed the two policemen escorting the vaccinators fled the attack instead of retaliating.

Eyewitness Subhan Sher corroborated the account, saying that the policemen ran away when the militants opened fire and returned once villagers had gathered around the injured vaccinators.  Following the incident, heavy contingents of police and elite force blocked all entry and exit points of the district and launched a search operation in union council Pabini – where Khandaray village is located.

DPO Ahmed also allowed all vaccinators to carry firearms for their security during the vaccination campaign in the district. "The permission is only for polio vaccinators," he told The Express Tribune.

The president of Swabi chapter of All Teachers Association, Ashraf Khan, and the president of Paramedic Association, Fazal Hakeem, demanded that the culprits be brought to justice.

Published in The Express Tribune, June 17th, 2013.
COMMENTS (10)
Comments are moderated and generally will be posted if they are on-topic and not abusive.
For more information, please see our Comments FAQ