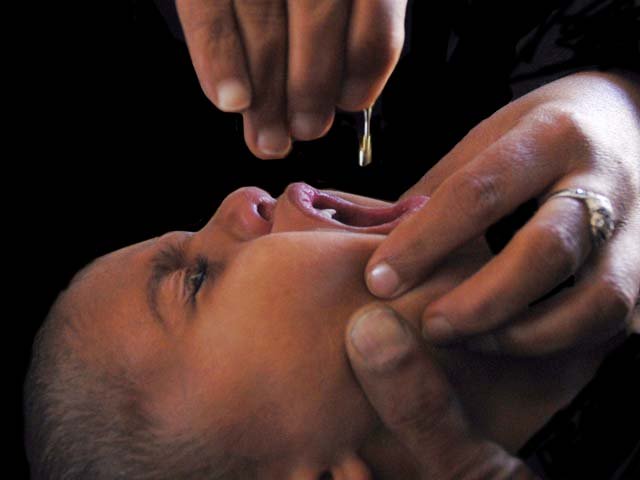 ---
SWABI: The anti-polio campaign in the country received another blow when two volunteers were killed in Topi, Swabi during an attack on a polio team, Express News reported on Sunday.

"Gunmen on a motorcycle shot dead two health workers who were administering anti-polio drops to children in the area," district police chief Mian Saeed told AFP.

The victims, both male, had refused to take security personnel along, he added.

This year started off bad for polio workers in Swabi. On January 1, gunmen shot dead six women and a man working for a non-governmental organisation.

Then on January 29, a police constable, waiting outside a house as health workers inoculated children against polio, was shot dead by militants.

Pakistan – one of the three countries still struggling to eliminate polio - remains in the spotlight for the crippling virus as recently sewage samples collected from Egypt resembled a strain discovered in Sukkur. In 2001, 198 cases were reported, the highest figure for more than a decade and the most of any country in the world at that time, according to the World Health Organisation.

Famous American business magnate Bill Gates sought Imran Khan's cooperation to eradicate polio in Khyber-Pakhtunkhwa.

Imran's Pakistan Tehreek-e-Insaf is the ruling party in the province.
COMMENTS (10)
Comments are moderated and generally will be posted if they are on-topic and not abusive.
For more information, please see our Comments FAQ