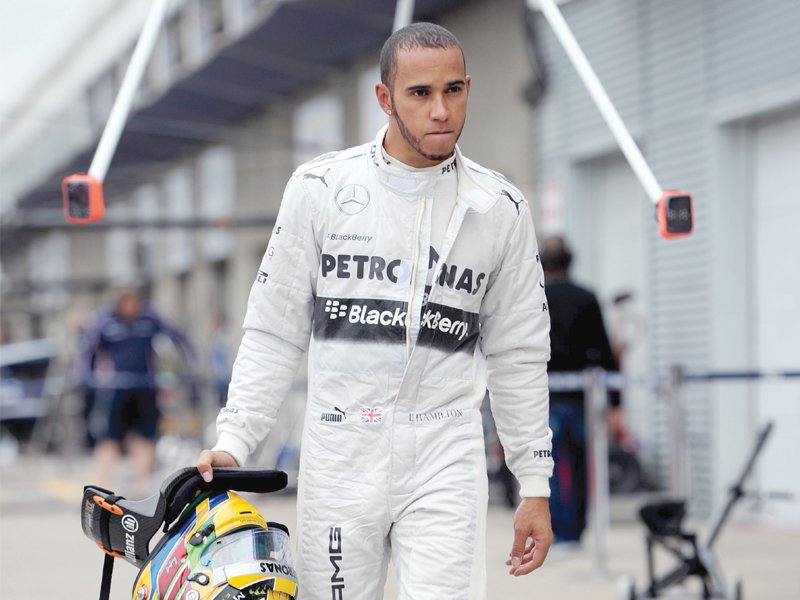 ---
Mercedes driver Lewis Hamilton believes it is 'not impossible' for him to win the Formula One championship this season with his new team, according to ESPN.

Despite downplaying his chances at the start of the season, Hamilton has enjoyed a reasonable run so far. Currently fourth in the drivers' standings, 55 points behind leader Sebastian Vettel of Red Bull, Hamilton has clinched one victory, three podiums and four pole positions.

"I didn't leave Montreal thinking I'm going to Silverstone with the possibility of winning," said Hamilton  according to the Daily Mirror. "Vettel was pulling away from me at a second per lap in Montreal. We're not going to gain a second before the next race. But we can definitely beat the rest. As for the championship there are still 12 races left. It's not impossible. But we need to make another big step with the car."

Hamilton also insisted he was undeterred by the impressive show put up by Vettel's Red Bull in Montreal, with teammate Nico Rosberg having given enough evidence that Mercedes can have a quicker car on certain days.

"His pace is not demoralising at all. I'm much stronger than that. He has had a car like that for years and is still doing the same thing. But we are coming up fast and Nico beat him in Monaco so it can be done. I want to give the British fans a good result for sure."

Published in The Express Tribune, June 14th, 2013.
COMMENTS
Comments are moderated and generally will be posted if they are on-topic and not abusive.
For more information, please see our Comments FAQ