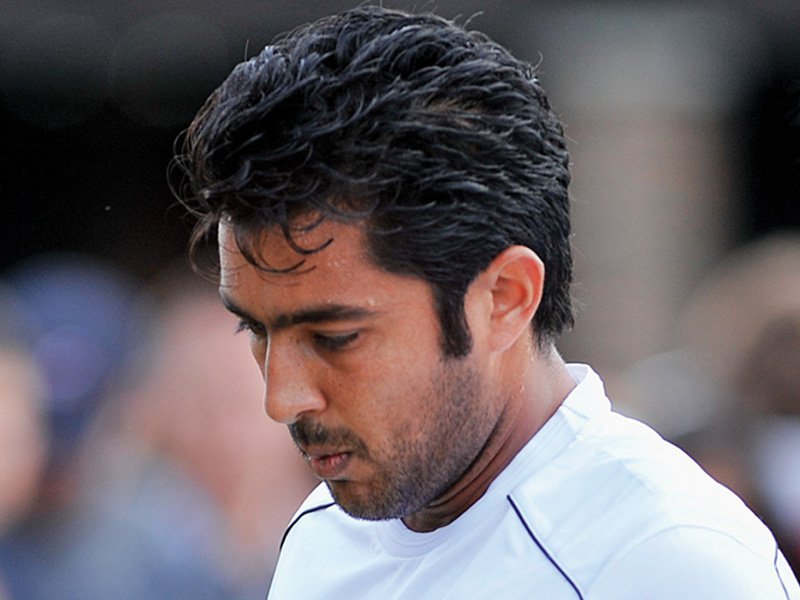 ---
KARACHI:



Despite toiling hard for over 10 years, a grand slam title still eludes Aisamul Haq Qureshi.




The latest setback came when the Pakistan tennis ace crashed out of the French Open mixed doubles semi-final with Zimbabwean Cara Black, raising concerns over the 33-year-old's fitness and chances of being able to clinch a grand slam event.

However, Aisam remains confident and, regardless of the number in the age column, is still chasing the grand slam dream.

"I'm still learning every day," Aisam told The Express Tribune. "It's just been three years that I've started playing ATP 1000 events. Before that I spent most of my time playing the International Tennis Federation (ITF) Futures and Challenge tournaments.

"I haven't lost any motivation and while we crashed out of the French Open, the performance has been consistent. I have certain goals and I will not quit until I win a grand slam. I will not retire because people think I can't win."

'More to come from me'

Aisam, who has taken part in 19 grand slams since 2008, added that he was working hard to maintain his ranking among the top 10 doubles players.

"I feel satisfied with the progress I've made. I will only quit when I feel I can't play anymore. But right now, I feel there's more to come from me. My critics don't understand that it's not easy to be the only Pakistani at international tournaments. I'm very consistent. I know I haven't won any grand slam yet but after winning the Miami Open [this year], I'm more motivated than ever. It even took Andy Murray a while to win his first grand slam. I've just started my international career now."

Aisam said he is looking forward to defending his doubles title with Dutch player Jean-Julien Rojer at the Halle Open that gets underway June 11.

"I know I'm almost there, and this year I will win a grand slam. It's just a matter of time. This year, I'm defending my title at Halle Open for the third year in a row. I know I've been winning trophies, just not a grand slam one."

Published in The Express Tribune, June 9th, 2013.