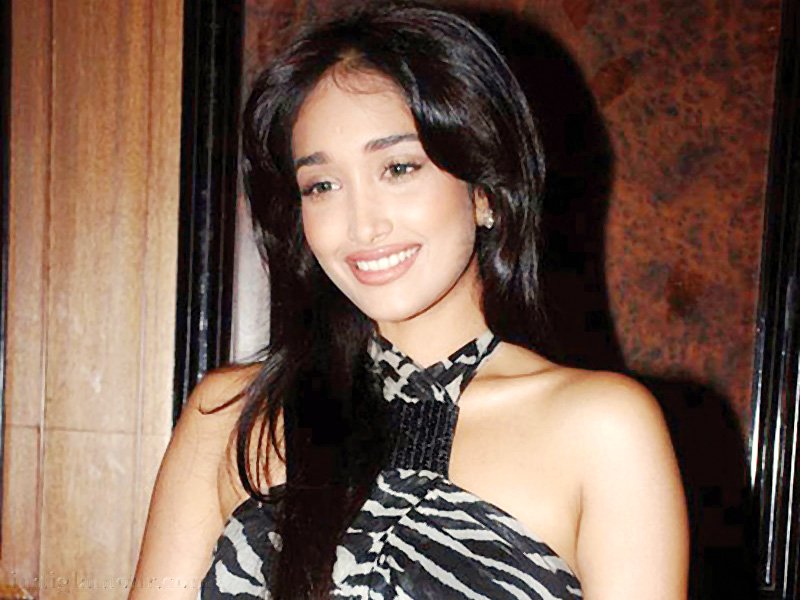 ---
Bollywood actor Jiah Khan, who debuted in Ram Gopal Varma's Nishabd, was found dead at her apartment in Mumbai's posh area, Juhu, in an apparent suicide, police said on Tuesday. The news caused uproar in the Bollywood fraternity.

The 25-year-old was nominated for Filmfare Best Debutant for her role in Nishabd, a film which was inspired by American Beauty and Vladimir Nabokov's classic novel Lolita and underwent intense criticism for its controversial storyline. After Nishabd sank at the Bollywood box office, Khan went on to play supporting roles in Aamir Khan-starrer Ghajini and Akshay Kumar-starrer Housefull. She also sang, composed and choreographed one of the songs in Nishabd, Take Lite.

The police said that Khan's mother found her body hanging from the ceiling in her room on Monday night. A post-mortem examination was launched by the police to establish the cause of her death. The police are investigating her neighbours and are also probing the links of the Bollywood actor with actor Aditya Pancholi's son Sooraj, who had reportedly been in a relationship with Khan, according to the Times of India (TOI).


Sources privy to Jiah reveal that she was undergoing a lot of work-related pressure. PHOTO: FILE

TOI quoted sources and reported that Sooraj may also be summoned for an inquest. Khan and Sooraj had been close friends and were spotted at various parties together.

Khan, whose real name was Nafisa Khan, was born in New York. She was the daughter of Ali Rizvi Khan, Pakistani actors Sangita and Kavita's only brother. Raised in Chelsea, Khan went to New York to study acting. However, upon receiving the offer by Varma, she quit.

The actor, who was in her mid-20s, had recently shifted to Mumbai with her mother, Rabia Amin. A few hours after the news of Khan's suicide broke out, her mother spoke to the media about her death. "She [Khan] was very upset after coming back from Hyderabad, where she had auditioned for a film. She said that she could not do well and felt that her Bollywood career wasn't progressing," Oneindia.com quoted Amin.

Her mother also added that Khan had expressed her wish to quit Bollywood and take up interior designing as a career.

In a messaged posted on Twitter, Varma, who launched Khan, said, "The last time I met her, Jiah told me that everyone around her makes her feel like a failure."

Twitter reactions 


T 1128 -WHAT ...!!! Jiah Khan ??? what has happened ? is this correct ? unbelievable !!!

— Amitabh Bachchan (@SrBachchan) June 3, 2013
Sad news about Jiah Khan, wonder how many young actors there are who lack a support system & get crushed under the dark side of showbiz! RIP

— Tusshar (@TusshKapoor) June 4, 2013
Shocked n saddened to hear about jiah khan ... Very disturbing ... RIP ....may her soul rest in peace

— Shahid Kapoor (@shahidkapoor) June 4, 2013
Jiah Khan was full of life when i worked with her long time back. So sad that something drove her to take this extreme step.RIP

— Anupam Kher (@AnupamPKher) June 4, 2013
I dont know the reason what led to this but jiah was very depressed about her career and scared for her future

— Ram Gopal Varma (@RGVzoomin) June 4, 2013
Shocked and saddened by the news ... Gone way too soon... RIP Jiah Khan

— Neha Dhupia (@NehaDhupia) June 4, 2013
What she must've gone thru to take such a step we'll never know. May her soul rest in peace. Jiah Khan.

— kunal kohli (@kunalkohli) June 4, 2013
Shocked to hear about Jiah Khan, she was too young to give up on life... RIP

— Arshad Warsi (@ArshadWarsi) June 4, 2013
R.I.P. Jiah khan ... Saddest news .. May god find her a happier place ... Bless her ..my prayers ..love !

— Chitrangda Singh (@IChitrangda) June 3, 2013
RIP Nafisa(Jiah) Khan. You were too young and beautiful...

— Dia Mirza (@deespeak) June 3, 2013
So sad to her that Nafisa (Jiah) Khan of Nishabd and Gaajni fame commits suicide in her Juhu home. Stardom truly has its dark side. RIP!!

— Rahul Nanda (@rahulnanda86) June 3, 2013
RIP Jiah khan..Too young too beautiful to b gone so soon!

— amrita arora (@amuarora) June 4, 2013
Rip Jiah khan. Terrible tragedy.. Very very shocking and disturbing news..

— Sonam K Ahuja (@sonamakapoor) June 4, 2013
Very sad news about Jiah khan :( makes me feel vulnerable :(... It's a strange world.

— Aditi Rao Hydari (@aditiraohydari) June 4, 2013
Cannot fathom what led her to such an unfortunate end ..what must she be going through... Rest in peace in arms of God Jiah.. Adieu !!

— Celina Jaitly (@CelinaJaitly) June 4, 2013
Published in The Express Tribune, June 5th, 2013.
Like 
Life & Style on Facebook, 
follow
@ETLifeandStyle
on Twitter for the latest in fashion, gossip and entertainment.