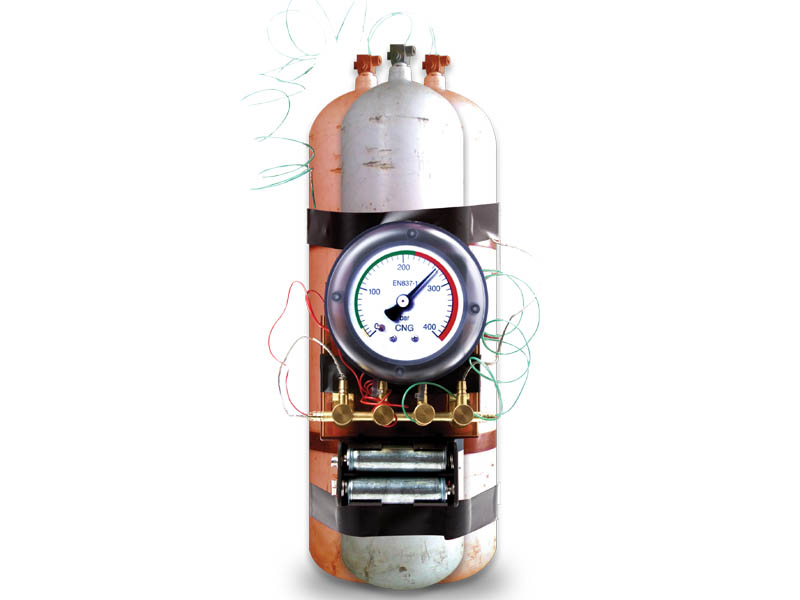 ---
ISLAMABAD: The Islamabad High Court (IHC) on Thursday took notice of the practice of installing multiple Compressed Natural Gas (CNG) cylinders, and ordered the government to remove them from vehicles after a lawyer highlighted the recent incident in Gujrat.

19 Schoolchildren and a teacher lost their lives in the school van after it caught fire when the driver switched the car from CNG to petrol.

Chief Justice Muhammad Anwar Khan Kasi, while admitting the application of Advocate Waqas Malik challenging multiple CNG cylinders in vehicles, directed Secretary Islamabad Transport Authority ITA, Chief Commissioner, and Secretary Interior to inspect all vehicles carrying multiple cylinders and remove the extra cylinders, especially from vehicles transporting schoolchildren and college students.

The court sought a complete report from these officials by next week.

Malik highlighted in his petition the recent incident in Gujrat and termed it a failure of the government, who failed to inspect vehicles carrying multiple gas cylinders. He maintained that cylinder explosions were rapidly increasing in the country and the concerned authorities have failed to take action.

The petitioner told the court that two or three gas cylinders on average had been fitted under the seats of many vehicles. However, in big vehicles like commercial buses, seven to eight cylinders were being used.

Advocate Malik drew the court's attention towards the incident that took place in July 2011, where 15 people were burnt alive when a CNG cylinder in a van exploded in Koral. Similarly, 28 people were burnt alive when a gas cylinder in a passenger van exploded in Faisalabad. In February 2012, four people died in a CNG cylinder explosion in Muzaffargarh.

He requested the court to issue a directive to the concerned authorities so that the lives of innocent people could be saved.

Talking to The Express Tribune, Advocate Malik said that it is unfortunate that innocent schoolchildren were killed while the government does not seem to be taking it seriously. "Now the time has come that government should take this issue seriously.''

He said he had initially filed a petition in 2011 against the use of multiple cylinders, but he recently filed a fresh application in which he highlighted recent incidents to convince court to take action.