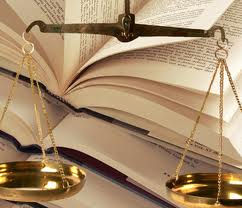 ---
" All the world is a stage, and all the men and women merely players: they have their exits and their entrances; and one man in his time plays many parts."


William Shakespeare




As You Like It


I read with sadness the news of Barrister Bacha Khan's passing. He was a man who wore his many contradictions as a badge of honour. He could be charming, infuriating, grating, gracious, generous and vindictive. In all his actions and his conduct he was guided by the overarching theme of Pashtun nationalism.

Our paths crossed during our college days in the early 1950's at Islamia College, Peshawar. Soon after his arrival on the campus he cultivated a reputation as a passionate and extremely opinionated young man. He was a gifted orator and was quite capable of rousing passions among the students. He did that with ease and facility in Pashto as well as English. His speeches were always studded with literary references.

In 1970 he was called to the bar by the Honourable Society of the Inner Temple.




It was not until 1997 that our paths crossed again, on the controversial issue of changing the name of the North West Frontier Province (NWFP). Being a Pashtun ultranationalist, he was in favour of changing the name to reflect the province's Pashtun identity. I argued NWFP was – unlike Punjab, Balochistan and to some extent Sindh – a multi-lingual province where Pashto was one of many languages. If the name had to be changed, it should be one acceptable to all living there.

We sparred on the pages of Dawn, The News International, The Frontier Post and other Pakistani newspapers. In 1997, the NWFP provincial assembly passed a resolution to change the name of the province, but being a federal issue, it had to be decided at the federal level. Somehow the deal between prime minister Nawaz Sharif and the Awami National Party fell through and the issue was shelved.

While pleading cases in a court of law, Bacha's arguments were always accented with literary flourishes. In 2010 he represented the federal government before the Supreme Court over the controversial 18th Amendment to the Constitution. Emphasizing the current situation in the country he quoted from Hamlet, "Something is rotten in the state of Denmark".

He also frequently used the opinion pages of major English newspapers to argue, chastise, cajole and to compliment others.

When Bacha was not championing Pashtun nationalism, he was crowding the dockets of the country's high courts by filing writs of habeas corpus petitions on social and environmental issues.

One such writ was against Peshawar Development Authority for allowing a fighter jet to be installed in a square in Hayatabad named after Pashtun poet and statesman Ajmal Khan Khattak. To place a killing machine on a square named after a poet was sacrilegious for Bacha.

However, he had few qualms over suggestions that the Ghauri missiles be renamed after Punjabi heroes such as Allama Iqbal.

His last petition to the Peshawar High Court was for the issuance of arrest warrants for former president Pervez Musharraf for suspending the Constitution during his term as president.

Barrister Bacha appreciated my efforts to project the image of Pakistan in general and Pashtuns in particular in America and elsewhere in the world. On a few occasions I saw him walking with his friends in Hayatabad. Always a gentleman, he would greet me with open arms and would introduce me to his friends with generous words.

It was during one of his walks that he sustained a fatal head injury.

He was true to his self and to Pashtun nationalism and did not hesitate to take on anyone who stood in the way.

He will be long remembered.

The author is an op-ed columnist for the daily Toledo Blade and emeritus professor of cardiovascular surgery at the University of Toledo, USA

[email protected]

Published in The Express Tribune, May 29th, 2013.
COMMENTS (11)
Comments are moderated and generally will be posted if they are on-topic and not abusive.
For more information, please see our Comments FAQ