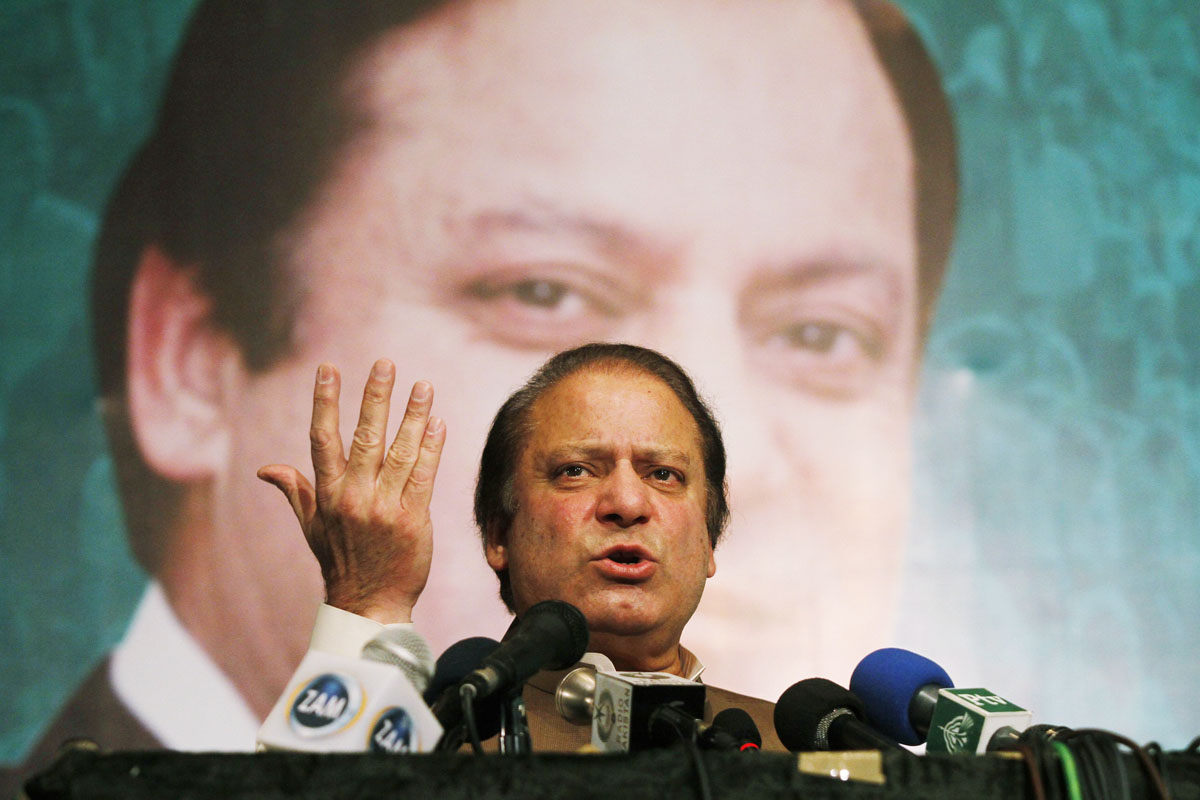 ---
Pakistan Muslim League-Nawaz (PML-N) decided on Sunday to nominate party chief, Nawaz Sharif for the position of prime minister of Pakistan, Express News reported.

Nasir Mahmood Khosa has been nominated as the Principal Secretary for Nawaz Sharif.

The PML-N's nomination will now have to be approved by a parliamentary committee.

PML-N is all set to form its government after winning a majority of NA seats during the general elections on May 11, 2013.

This decision had earlier been announced during the PML-N's press conference on the night of the elections where it was said that Nawaz Sharif would be nominated as the prime minister.

"We should thank Allah that he has given PML-N another chance to serve you and Pakistan," Sharif said in a speech to jubilant supporters, who shouted "prime minister Nawaz Sharif" in his powerbase Lahore on May 11, 2013.

Aside from PML-N, Pakistan Tehreek-e-Insaf (PTI) has also put forth its nomination for the position of prime minister. On Saturday, the party announced that it has nominated Makhdoom Javed Hashmi as its candidate for the slot.