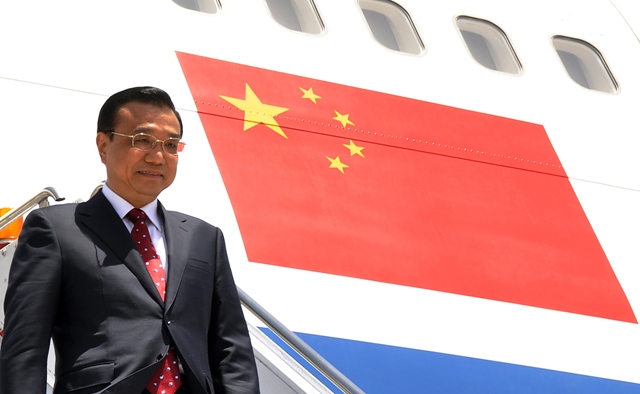 ---
ISLAMABAD: Chinese Premier Li Keqiang met Pakistan Muslim League-Nawaz (PMLN) leader Nawaz Sharif among other top political representatives and invited him for an official visit to China, reported Express News on Thursday. 

Nawaz Sharif sought help from the visiting Premier on overcoming the energy crisis in Pakistan.

Li Keqiang visited Pakistan for an official two-day visit for the first time since taking office in March.

After meeting Premier Li Keqiang, Nawaz Sharif spoke to the media and said "Our friendship with China is deep rooted and we have worked together on many economic projects. This trip will strengthen our cooperation and friendship further. Both countries enjoy mutual trust and want to work together."

Senate address

The Chinese Premier addressed the Senate after his meeting with Nawaz Sharif. National anthems of both the countries were played before the session commenced.

The Chinese Premier expressed his admiration for the people of Pakistan and hoped friendship between the two countries would continue as it has for the generations before.

Li Keqiang appreciated the initiative of teaching the Chinese language in Pakistan and hoped that the Chinese will come to study in Pakistan and learn Urdu as well. In an effort to encourage the exchange of language, the Chinese Premier said that he plans to send 1000 teachers to Pakistan next year for the purpose.

In his address, he also shed light on upcoming plans and agreements on maritime cooperation, boundary management, border ports, infrastructure development, connectivity, economic and technical cooperation and cooperation in the field of satellite navigation.
COMMENTS (4)
Comments are moderated and generally will be posted if they are on-topic and not abusive.
For more information, please see our Comments FAQ