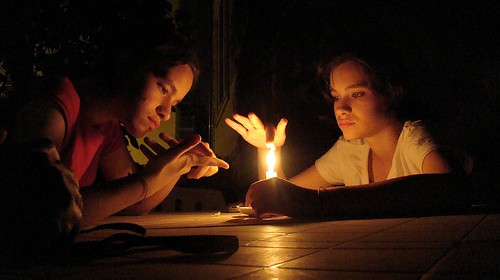 ---
ISLAMABAD: Residents in Lahore held demonstrations in the Kot Abdul Malik and Multan Road areas against ongoing load shedding. Protesters demanded the replacement of faulty transformers and an end to unannounced power cuts.

The protesters also held three Wapda workers hostage but let them go after the police intervened. The power situation has worsened in South Punjab where both rural and urban areas are facing 18 to 20 hours of power cuts.

As a result, several businesses and shops have shut down. Cold storage owners have protested against the situation in Vehari and have expressed fears of bearing losses worth Rs 700m.

Access to water supply has also been hampered by the power cuts. In Faisalabad, the loadshedding schedule has been withdrawn, and between 8 and 18 hours of power cuts are being observed.

Textile organizations have protested against the unscheduled power cuts and have demanded that the government ensure the implementation of the approved schedule.

The trader community has strongly reacted to the withdrawl of the schedule and has threatened to resume its protest if the schedule is not restored.

----------------------------------------------------------------------------------

Sporadic protests continued across the country as electricity consumers, harried by unscheduled and long power cuts, resorted to blocking traffic, starting bonfires on streets and cursing the authorities in general for their plight.

The water and power minister's promise on Sunday that the nation's electricity crisis is close to ending came as little solace as protestors held more rallies to vent their anger at the worsening power situation.

Many cities, especially those in Punjab, are undergoing a daily dose of about 10 to 12 hours of power outages, while the rural areas see less of power and more of blackouts.

Their suffering extends to about 16 to 18 hours daily. This has thrown life out of gear and hit commerce and industry particularly hard. In Lahore, not a single day passes without a protest demonstration being held.

Sunday was no different as citizens gathered in protest over different parts of the city, including the Walled City and Ravi Road. A majority of the protestors were workers from different industrial units situated on the outskirts of Lahore.

Separately, labourers working with wholesale trading markets took out a procession in the city. They burnt tyres on the Ravi Road and blocked traffic for two hours. Many of them pointed out that they were laid off because of closure of production units.

In Karachi, load-shedding continued to pile misery on the citizens, although they were lucky to be spared unannounced blackouts. The gap between demand and supply of electricity remained 300 MW on Sunday, according to Karachi Electric Supply Company (KESC).

Water and Power Minister Raja Pervez Ashraf sought to calm frayed nerves as he said on Sunday that the crisis will abate within a month as water inflow in dams will increase and a few of the IPPs will start operating. During his visit to the National Power Control Centre, he blamed lower than expected rains for the lower generation of electricity.

Ashraf said that the current electricity demand is around 15,000 megawatts whereas the generation is only 10,000 megawatts. He hinted that some new independent power plants including Saif Power, Engro, and Orient will be operational in a month.

Ashraf also said that rental power plants will start generating before December this year. However, he said that contracts with two rental power plants, which were installed during the previous government, have been cancelled.

According to the minister, the two rental plants were not operational due to non-availability of gas but the government was paying $600,000 per month to these two rental power plants.

The electricity demand in the country reached 15,119 MW on Sunday whereas the demand-supply gap hit 4,871 MW. Power production stood at 10,248 MW whereas the demand came to15,119 MW. Hydroelectric plants produce 2,612 MW of electricity, thermal plants give 2,450 MW and Independent Power Producers (IPPs) churn out 5.185 MW.

According to Pakistan Electric Power Company (Pepco) authorities, closure of Chashma Nuclear Plant has not affected the situation much due to resumption of a 150-MW unit at Guddu Power Station. Pepco director-general said on Sunday that on the orders of prime minister, duration of load-shedding will be reduced by two hours in Lahore from Sunday.