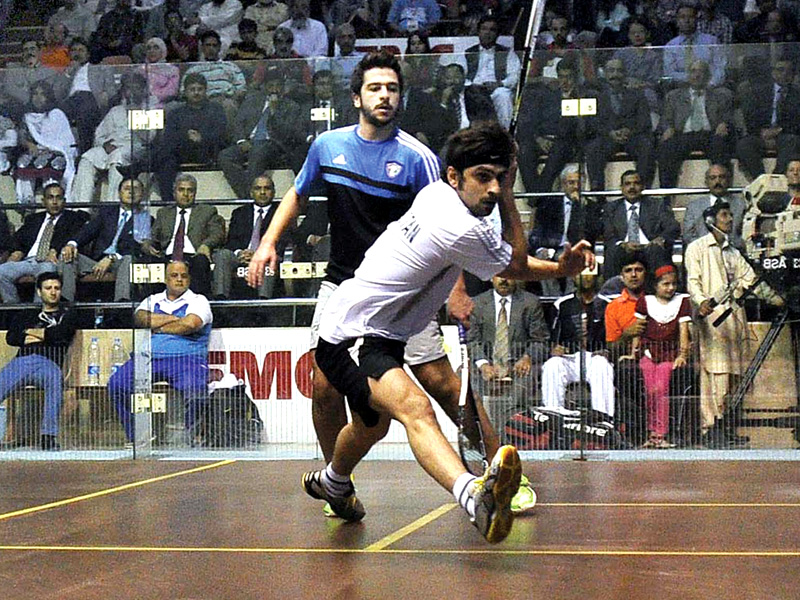 ---
KARACHI:



The British Open, one of squash's most prestigious events began on Monday this week and there was no player from Pakistan participating in it. For a country that has a record 30 titles to its name, having no representation is an embarrassment, according to former World Champion Jahangir Khan.




Jahangir is the most successful player in the history of the British Open, winning 10 titles in an illustrious career. Legendary names like Hashim Khan, who won it seven times, Jansher Khan (six) and Azam Khan (four) have also left their mark on the mega event. Qamar Zaman, Mohibullah Khan and Roshan Khan won it once.

"It is sheer embarrassment that there is no Pakistani at the British Open," Jahangir told The Express Tribune.

"We're missing out on a tradition of decades and an event which is the squash equivalent of Wimbledon. I feel really sad because there was a time when fellow champions and organisers used to say that the tournament's name should be changed to 'Pakistan Open' because of our dominance."

It should be mentioned here that Paksitan's Nasir Iqbal was due to take part in the qualifiers but could not do so because of illness.




'Players, federation both responsible for downfall'

The legendary player said that both the Pakistan Squash Federation and the players are responsible for the downfall of squash in the country in recent years.

He lamented that the current crop of players were not ambitious enough, comparing with the old times when Pakistani athletes aimed at becoming the world's best rather than just continental champions.

"The approach is very limited today. In our times, we never gave importance to the Asian events and used to send our juniors for them and they used to win. But now players think participating in SAF games and the Asian Championship is an achievement.

"I also believe the PSF has not been run by the right people in recent years because you need people with expertise to run the body, not Pakistan Air Force officials, who do not have any technical knowhow.

"I've given several plans to the PSF for the uplift of squash but they never implemented them, which is why I keep a distance because I have my self respect."

However he added he would offer his services if the PSF would sincerely ask him to work for the betterment of squash and allow him the power to take decisions. He says he is ready to serve
the country but refused to be lured by important dummy posts and lucrative contracts.

'PSF officials should end vested interests'

The 49-year-old also said that some people in the PSF were pursuing their vested interests and were trying to influence the World Team Championship trials.

He was referring to Qamar Zaman, who is pushing for his son Mansoor Zaman's inclusion.

"People should look at their stature before doing such things to accommodate their relatives. Only Pakistan will suffer because Mansoor has nothing to offer now and is already past his prime.

"The best team should have been selected for the mega event long time back but it is sad that people have made a hash of it."

Published in The Express Tribune, May 22nd, 2013.
COMMENTS (2)
Comments are moderated and generally will be posted if they are on-topic and not abusive.
For more information, please see our Comments FAQ