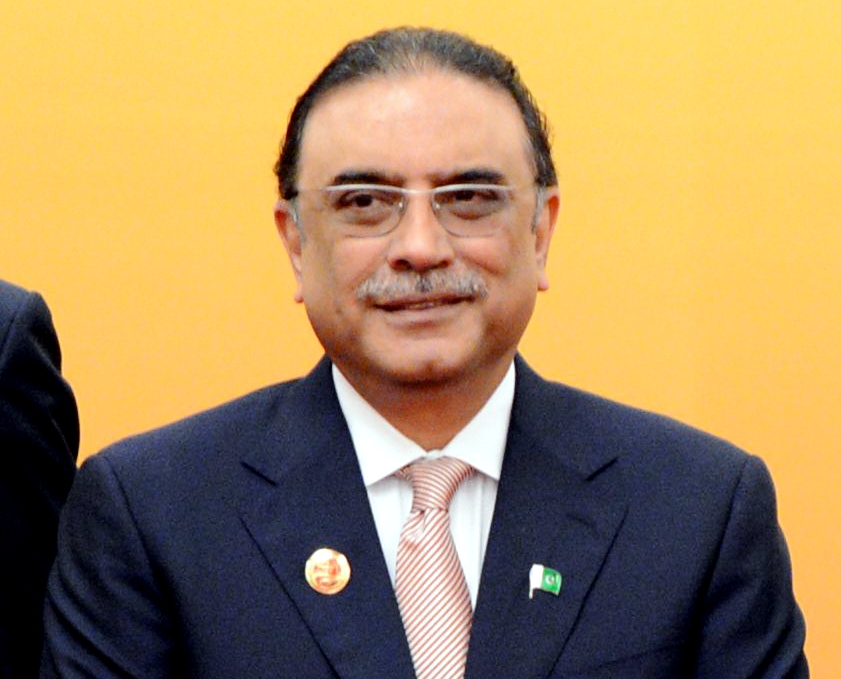 ---
LAHORE:



Fuelling doubts about the transparency of the May 11 elections, President Asif Ali Zardari has said that the returning officers (ROs) played an important role in the elections.




"If I get [the support of] these ROs, I can win the presidential election," he said while talking to a delegation of South Asia Free Media Association (Safma) at Bilawal House on Sunday. The PPP did not want to sacrifice 'another Bhutto' just for another 25-26 seats, he added.




Quashing rumours about his plans to step down, President Zardari said he would complete his constitutional term. "If I did not resign at the time of elections [to lead PPP's campaign], there was no justification for my resignation now," he said.

He said that the PPP could not run a proper elections campaign in Punjab because of the Taliban threats. Moreover, the judiciary was also against PPP, he added. "The party couldn't fight on multiple fronts simultaneously."

Despite reservations, President Zardari said that the PPP has conceded defeat and he will administer oath to the party that has won the mandate. "The opposition leader will be from the second largest party in the National Assembly," he said. "We would have no issue if PTI becomes the second biggest party and gets the opposition leader slot."

President Zardari said that the PPP lost 40 to 45 seats because of its poor elections strategy. Asked what would be the party's strategy if the 2013 elections were held again, the president said he would step down to lead PPP's election campaign.

He said that Manzoor Wattoo was made the president of Punjab chapter of PPP in view of the traditional biradri politics in the province not because of his ideological stance. Wattoo worked hard but unfortunately his efforts did not yield the desired results, he added.

He said two former premiers from his party – Yousaf Raza Gilani and Raja Pervaiz Ashraf – could not effectively lead PPP's election campaign. Gilani was busy making efforts for the recovery of his son, while Ashraf was fighting court cases against him.

President also blamed the energy crisis for the poor performance of PPP in the elections. "The PPP government could not handle the electricity crisis and this caused the party's defeat in the elections," he added.

About Sindh where the PPP has emerged as the single largest party, President Zardari said that the PPP would form a coalition government with the Muttahida Qaumi Movement (MQM), though the party has enough seats to form the next government independently.

Published in The Express Tribune, May 20th, 2013.