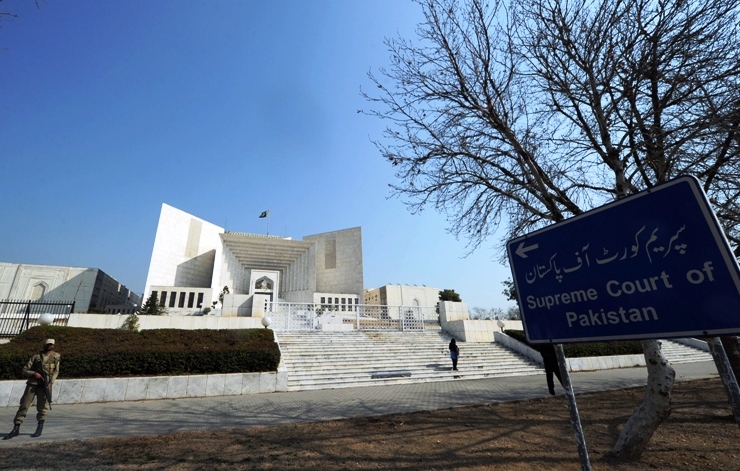 ---
ISLAMABAD:



The Supreme Court on Thursday directed Fauji Fertilizer, a military-owned company, to reinstate 112 labourers sacked 22 years ago, and also pay them their outstanding dues.




A three-judge bench headed by Chief Justice Iftikhar Muhammad Chaudhry rejected the company's appeal and ruled that the labourers were unfairly locked-out in 1991.

In a short order issued on Thursday evening, the bench, also comprising Justice Jawwad S Khawaja and Justice Ijaz Ahmed Chaudhry, upheld the 2005 decision of the Sindh High Court (SHC).

"The apex court has decided in favour of the employees and the company should allow them to join services and pay all the outstanding dues. However, the company has the option to file for a review but the affected employees cannot be deprived further as long as the court stays its order," Advocate Abid Hassan Minto told The Express Tribune.

The case started in 1991 when Pak-Saudi Fertilizer was taken over by the army and renamed Fauji Fertilizer. The 250 employees — hired earlier through a contractor by Pak-Saudi Fertilizer — were removed soon after.

Two parallel cases were filed against the hiring of the employees. The union of the ousted workers, Collective Bargaining Agent (CBA), took the case up to the National Industrial Relations Court (NIRC) to challenge the agreement, alleging that the labourers were hired illegally as the CBA was put under duress to sign the agreement and it should therefore be set aside.

Separately, the locked-out labourers also moved the labour court against their ouster, saying they were condemned unheard. No show-cause notices were served and they were not heard before being fired by the company.

In 1994, the court decided both the cases in favour of the labourers. Following the decision, the company moved the appellant labour tribunal against the decisions but lost their cases. Later in 2006, Fauji Fertilizer moved the SHC against the decision, but the high court once again directed the company to consider the labourers as its employees and pay them their dues.

The company then approached the apex court to appeal the high court's decision.

Published in The Express Tribune, May 18th, 2013.