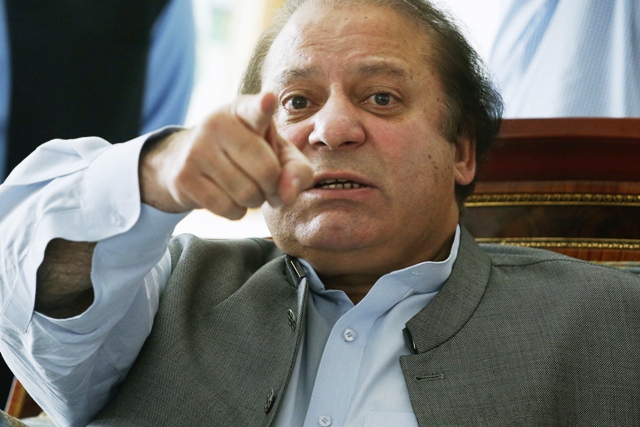 ---
ISLAMABAD:



The trend of electing family members of top political leaders to the corridors of power continued with the May 11 elections.




Pakistan Muslim League-Nawaz (PML-N), the party which emerged as single largest in the National Assembly as well as the Punjab Assembly, in terms of total number of seats, apparently leads the list of 'family system dominance' over the democratic setup.

The chief of the party, Mian Muhammad Nawaz Sharif has been elected member of national assembly from two seats, NA-68 Sargodha and NA-120 Lahore, along with other family members.

His younger brother Shahbaz Sharif, who is considered the favorite candidate among party ranks for the chief minister slot of the largest province of the country, got elected from NA-129 Lahore and from provincial assembly seats PP-142 Lahore, PP-159 Lahore and PP-247 Rajanpur.

Shahbaz Sharif's son and nephew of Nawaz Sharif, Hamza Shahbaz Sharif is elected member of National Assembly from NA-119 Lahore. Abid Sher Ali, another nephew of PML-N chief, got elected from NA-84 Faisalabad. Nawaz's son-in-law, Captain (retd) Safdar has been elected member of the lower house of the parliament from NA-21 Mansehra.

Khawaja Saad Rafique, a senior PML-N leader got elected from NA-125 Lahore. His wife, Ghazala Saad Rafique's name has already been included in the PML-N's list for national assembly reserved seats for women.

Another pair of brothers from PML-N, Rana Afzal Hussain and Rana Tanveer Hussain, won seats from Sheikhupura.

From Pakistan Peoples Party (PPP), President Zardari's sisters, Faryal Talpur (NA-207) and Dr Azra Fazal Pechuho (NA-213) also got elected for the lower house of the parliament.

Former Deputy Prime Minister Chaudhry Pervaiz Elahi and his nephew Zareen Elahi are also among the winning candidates.

Tariq Bashir Cheema from Bahawalpur and his brother Tahir Bashir Cheema from Bahawalnagar were declared winning candidates.

Another pair of siblings who contested the polls is Sumera Malik, who won the seat on PML-N's ticket from Khushab, and her sister Ayla Malik, who is among the top three candidates in the list of Pakistan Tehrik-e-Insaaf's (PTI) for National Assembly's reserved seats for women.

Many of these families' members are representing the four provinces in the upper house of the parliament.

Published in The Express Tribune, May 16th, 2013.