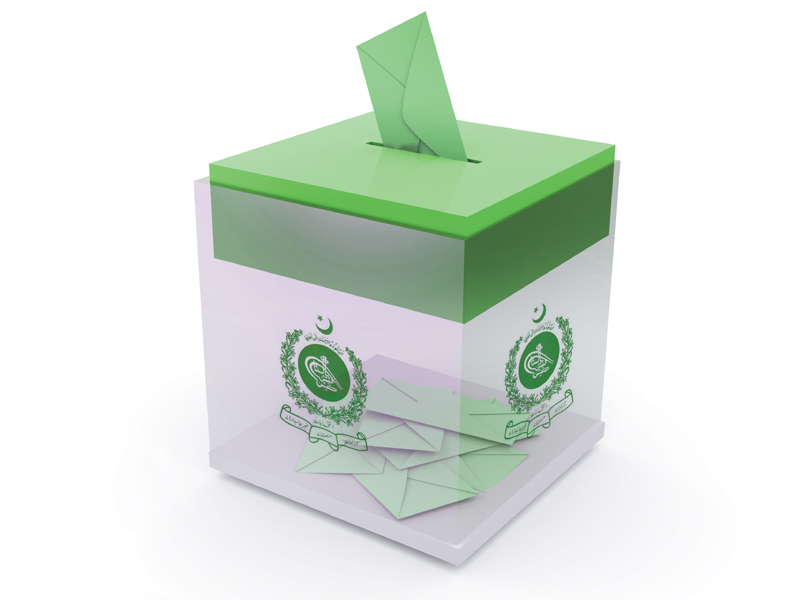 ---
PESHAWAR: Human rights activist and peace award winner Shad Begum vowed to continue her struggle for women's voting rights in Lower Dir, especially as a large number of women were denied their right to vote on Election Day.

Begum told The Express Tribune all political parties in Upper and Lower Dir on March 22 had decided to support women's right to vote. "However, on May 10, local activists of these parties held meetings in mosques and took oath on the Holy Quran to not allow women to cast their votes," she claimed.

While the number of registered women voters in Lower Dir is nearly 200,000, only 200 women voters turned up to poll for PK-94. For PK-95, women were a no-show, whereas only 120 voted for the PK-96 seat.

"All women in Dir were looking forward to take part in the electoral process, but the ban by political parties denied them their constitutional right," said Begum.

She said the Election Commission of Pakistan had announced they will reject results from a constituency where the turnout of female voters was less than 10%. She claimed ECP also promised re-polling will be conducted where there was evidence of women being denied their right along with cancelling party licences if they were found guilty of being involved in facilitating electoral irregularities.




Citing these claims, she appealed to the ECP to take action against those who denied women their vote.

Meanwhile, a large number of people protested in Lower Dir against the ban and also chanted slogans against the ECP and political parties on Wednesday.

Addressing to the protesters, candidate for NA-34 Nasrat Begum said women have been deprived of their rights through a joint conspiracy of political parties in Lower Dir. She said she was contesting elections for the first time and claimed she could have won if women were allowed to vote.

A paper bearing an agreement barring women from voting in Dir surfaced earlier this week and is available with The Express Tribune. Signatures of those who endorsed the decision include JUI-F's Haji Abdur Rehman Khan, PPP's Malik Rehmatullah, JI's Aizazul Mulk Afkari, PTI's Dr Nazeer, ANP's Abdul Wahid, Rah-e-Haq's Qari Ubaidullah and PML-N's Dr Deedar.

Published in The Express Tribune, May 16th, 2013.
COMMENTS
Comments are moderated and generally will be posted if they are on-topic and not abusive.
For more information, please see our Comments FAQ