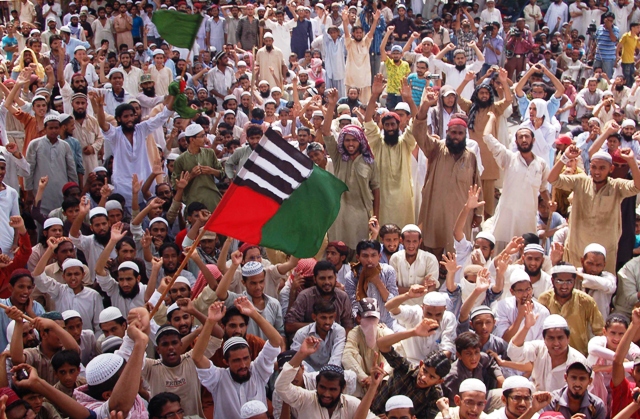 ---
KARACHI: The Ahle Sunnat Wal Jamaat (ASWJ) has accused the returning officer for PS-128 of rigging the elections and has demanded that the votes be counted again through 'thumb scanning'.

Hundreds of activists of the party staged a sit-in outside the Malir district courts on National Highway on Monday to condemn the rigging.

The party's spokesperson, Akbar Saeed, claimed that Maulana Aurangzeb Farooqui, who is the leader of ASWJ and the candidate of Muttahida Deeni Mahaz for PS-128, had won with 22,300 votes. "Muttahida Qaumi Movement's candidate, Waqqar Hussain Shah, became the runner-up with 12,700 votes in the initial results."

Saeed claimed the returning officer changed the results overnight and declared Shah as the winner. The unofficial results released by the election commission state that Shah won the seat with 23,496 votes while Farooqui gained 21,332 votes.

"The polling process in six stations was halted after the twin blasts in Quaidabad, which is a part of the constituency," Saeed added. Eleven people were killed 30 others injured in the blasts.

"Farooqui had informed the district returning officer about the rigging and had demanded that the polls to be held again in all 72 polling stations of PS-128," said Saeed. "The DRO agreed to hold the elections again on the stations where they had been rigged."

A developing situation

"The relevant RO sent a letter to the chief election commissioner and the provincial election commissioner asking for the polls to be held again in the six stations where the process was halted after the blasts," Saeed told The Express Tribune.

"The RO has assured the party that re-polls will be announced in two days and its members ended the sit-in after this assurance."

Published in The Express Tribune, May 14th, 2013.
COMMENTS
Comments are moderated and generally will be posted if they are on-topic and not abusive.
For more information, please see our Comments FAQ