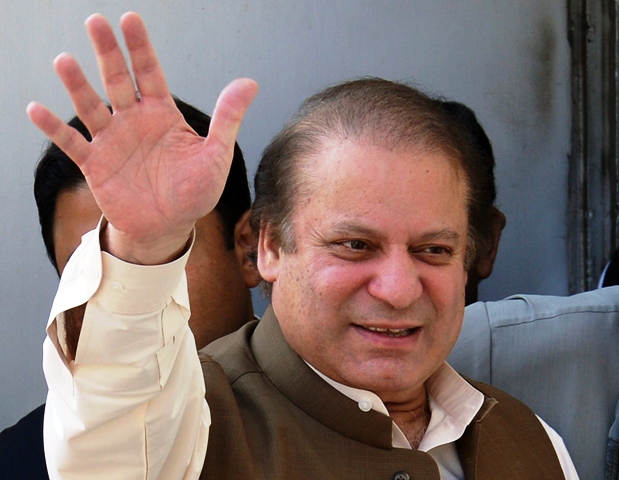 ---
SARGODHA: Pakistan Muslim League – Nawaz (PML-N) chief Nawaz Sharif has won the NA-68 Sargodha 5 seat according to the unofficial results, Express News reported.

Nawaz managed to get 19,125 votes, defeating Pakistan Tehreek-e-Insaf (PTI) Noor Hayat who only got 6065 votes.

A PML-N candidate from NA-99 Gujranwala 5 - Rana Umar Nazir Khan - also won this seat with 53,984 votes. The runner up was PPP's Chaudhry Zulfikar.

PML-N's Chaudhry Mehmood from NA-97 Gujranwala 3 and Zulfiqar Ali Bhatti from NA-67 Sargodha also won their respective seats.

NA-77 Faisalabad 3 seat was won by PML-N's Muhammad Asim Nazir, while NA-50 Rawalpindi 1 was won by Nawaz League's Shahid Khaqan.

NA-79 Faisalabad 5 seat was also won by PML-N candidate Mohammad Shahbaz Babar with 58,000 votes against PTI candidate Khalid Abdullah Ghazi, who received 5,455 votes.

NA-89 Jhang 4 seat was also won by PML-N against MDM's candidate Maulana Muhammad Ahmad Ludhyanwi.

The NA-124 constituency in Lahore was won by PML-N Roheel Asghar Sheikh against PTI's Waleed Iqbal.

PML-N candidate Shaikh Fayyazuddin won NA-193 from Rahim Yar Khan against PPP's Mian Abdul Sattar.
COMMENTS (17)
Comments are moderated and generally will be posted if they are on-topic and not abusive.
For more information, please see our Comments FAQ