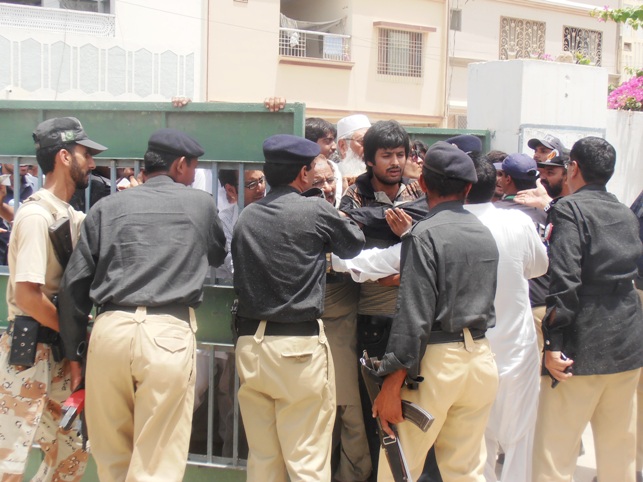 ---
Supporters of the MQM allegedly opened fire inside the DHA Women's college polling station, eye witnesses said.

Across the city, in NA-241 and PS-94, activists of the PML-N and ASWJ have closed polling for voters and are openly rigging the ballots in Fareeq Colony of Orangi Town.

The situation remains tense across the city, with the ECP giving till 8pm for voting in numerous constituencies.

The Army says they cannot help staff as it is not in their mandate to even touch a ballot paper. Many polling stations remain severely understaffed.