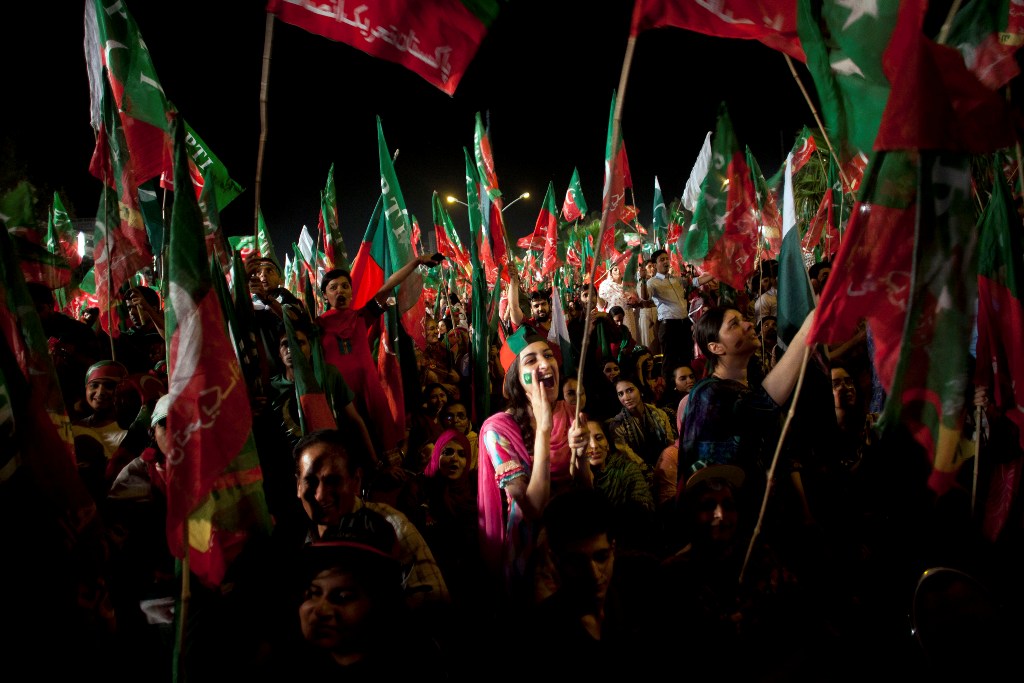 ---
ISLAMABAD:



Women voters will have a significant say in deciding the fate of candidates contesting elections for the capital's two constituencies.




A majority of the women The Express Tribune talked to, who make up the capital's nearly 291,560 women voters and account for 46.3 per cent of the city's registered voters, seem determined to vote, even if on the eve of the general elections some of them were still unsure which political party or candidate would get their stamp of approval.

The women appear to have decided on the basis of issues facing the country rather than the candidates' positions on women's empowerment.

A considerable proportion of women in urban areas, including first-time voters in the 18 to 25 age group, are leaning toward the Pakistan Tehreek-e Insaf (PTI), evident from the presence of women at the huge PTI political gathering at D-Chowk on Thursday, the last day of electioneering.

"I personally don't like Imran Khan too much but I think what he represents is good," said Gul Umar, a housewife in Sector F-6 on Friday. "I will vote for the PTI on the basis that it is a better option than the other political parties."

Umar's point-of-view about Khan might be strikingly different from a majority of PTI followers, who seem to be developing a cult of the PTI chief. But like some other PTI women supporters who spoke with The Express Tribune, Umar said she was inspired by the party's slogan of change and believed in the popular saying that people who do not vote cannot complain about the country's future.

Irum Mahmood, a housewife shopping for groceries in Sector G-9's Karachi Company market, said she was going to vote but would make the final decision once she gets to the polling station on Saturday. Like Mahmood, Rubina Shaukat of Sector F-8 said she was undecided about who she would vote to power. "I'm definitely going to vote but there is some confusion in my mind about the final choice," said Shaukat. However, she said she would choose from one of the four major political parties in NA-48.

Mahmood said she had not reviewed each party's position on women's rights but would make her choice based on basic issues. "Inflation, load shedding, water shortage, these are all women's problems essentially," she added.

Sehrish Rabbani, a student who said she was inclined towards the PTI for her first vote ever, had not read the policy on women's rights described by political parties in their manifestos, either. But I considered their position on the power crisis, she added.

In Tarlai, a village on the capital's outskirts, Shaheen Bibi said her family usually votes for Pakistan Muslim League-Nawaz, but she might vote in favour of Jamaat-e Islami this time. "I've postponed my decision till election day."

In rural areas, some women seemed to have given up on the political parties altogether. "All politicians are corrupt and they do not care for the public once they are elected to power," said Mai Fareeda, a resident of Humak model town, before adding that she would abstain from voting on May 11.

Published in The Express Tribune, May 11th, 2013.
COMMENTS (3)
Comments are moderated and generally will be posted if they are on-topic and not abusive.
For more information, please see our Comments FAQ