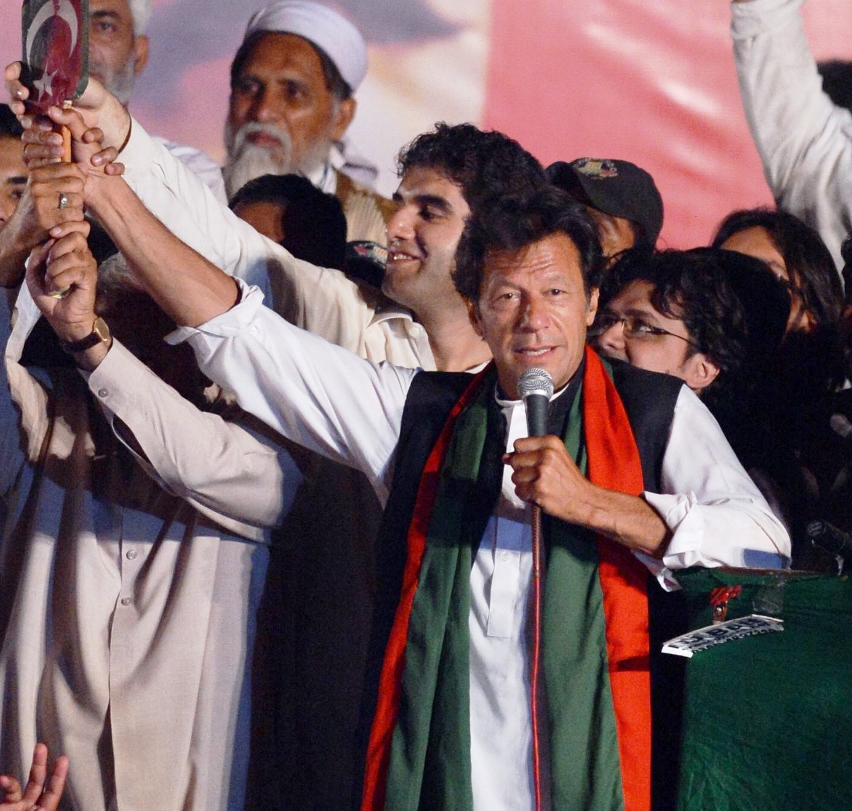 ---
KARACHI: Pakistan Tehreek-i-Insaf (PTI) chief Imran Khan has denied that he will form a coalition with any party that is part of the status quo.

Before his short trip to the Quaid's mausoleum on Tuesday, The Express Tribune had a chance to meet Khan for a short interview. Clad in a crisp navy-blue shalwar kameez and gelled back hair, Khan eased into the conversation without any hesitation.

Khan hopes to succeed to the next stage - being in power. "There is a saying that goes, 'you cross the bridge when you come to it'," he said. "Your mission changes you and you change according to your mission." He explained that he had never asked anyone for money all his life, but when Shaukat Khanum was built, he went to the streets asking people to help.

As he packed for his next destination, Khan explained that media reports of him fainting were false. "It's all misinformation when the media claims I am not well. Sure it is hot, but I am absolutely fine." Unfortunately, Khan faced a terrible fall the same night in Lahore, but survived it with a few injuries. His election itinerary is jam-packed as he managed anywhere up to four jalsas a day. A typical day during the campaign period means he works up to 16 hours and manages to squeeze in a mere five hours of sleep.

Addressing the rumours of a possible coalition with the Pakistan Muslim League-Nawaz or Pakistan Peoples Party, Khan shakes his head, even before the question is complete. "No, absolutely not. There is no question of a coalition with any of the existing status-quo parties."

Published in The Express Tribune, May 7th, 2013.