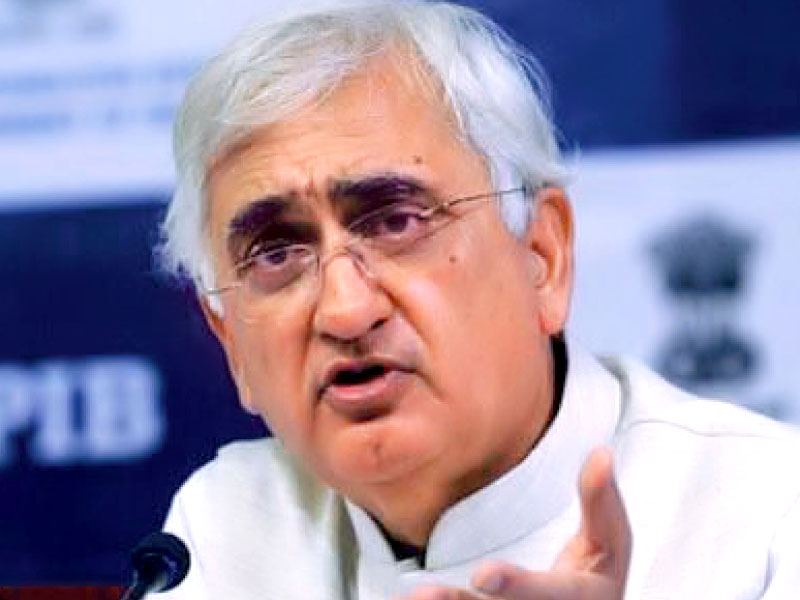 ---
NEW DELHI:



The "hurt" caused by Sarabjit Singh's death could bring a setback to efforts aimed at building good relations with Pakistan as India will "pause" the process of engagement in this regard, said Indian Foreign Minister Salman Khurshid in an interview to the Press Trust of India on Monday.  




Khurshid added that India will have to adopt a cautious approach towards Pakistan. As 49-year-old Sarabjit's death in a Pakistan jail had agitated the common people of India, "it will take time to recover lost ground," said the Indian minister.

Sarabjit succumbed to injuries on May 2 after he was attacked by inmates in Kot Lakhpat jail in Lahore. His death came just few months after Pakistani troops killed two Indian soldiers in a cross-LoC attack in Jammu and Kashmir, reminded Khurshid. "The LoC incident also caused a lot of distress to people in the country; it took a long time to calm down tempers."

"It is unfortunate that it (Sarabjit's death) happened. We can't tone down our feelings; they have been publicly expressed by the ordinary people of India," said the Indian foreign minister. "And obviously, when you feel hurt and distressed, it takes a little time to overcome."

"Such an incident causes a setback to the momentum of work you have done to bring about a more meaningful relationship."

"We have returned to talking to Pakistan after major confrontations, after war, after Kargil (conflict of 1999)," he pointed out.

On the dialogue front, Khurshid said that Pakistan, in any case, only has a caretaker government at present so important diplomatic engagements should wait till after the May 11 elections.

Published in The Express Tribune, May 7th, 2013.