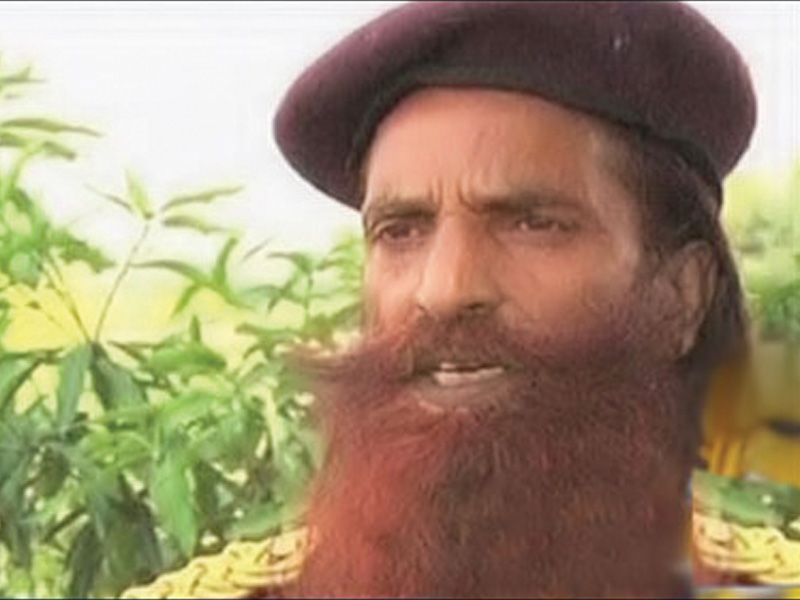 ---
ISLAMABAD: Sanaullah Haq, a Pakistani prisoner, who was hit with a sharp weapon in a Jammu jail on Friday, has been declared 'brain dead' by the Indian doctors, the foreign ministry spokesperson said on Sunday.

"The wounded prisoner remains in critical condition. He is brain dead but vitals are functioning with the help of medication," the Foreign Office spokesperson Aizaz Ahmed Chaudhry told The Express Tribune.

Chaudhry said officials from Pakistan High Commission visited Sanaullah Ranjay in Chandigarh hospital for the second time on Sunday and were informed by doctors that chances of his survival are "very slim."

Pakistan's High Commissioner to India Salman Bashir also plans to travel to Chandigarh to inquire about the health of Sanaullah.

"Our High Commissioner will visit Chandigarh once the Indian authorities give him formal permission."

Sanaullah, a resident of Sialkot, was attacked by a former Indian soldier convicted for murder in Jammu's Kot Bhalwal jail. Pakistan is exploring the possibilities of taking Sanaullah's family members – two 15 and 18-year-old sons – to India and evacuating him back for better medical treatment.

A foreign office official said that the sons cannot travel to India because they still don't have national identity cards made.

"His (Sanaullah) brother-in-law will now go to India," the official added.

The ministry spokesperson also confirmed to The Express Tribune that Pakistan has demanded release of 47 Pakistani prisoners in India who have already completed their prison terms. The Pakistan's High Commissioner to India has written a letter to Indian foreign secretary in this regard, he added.




The letter also demands Indian government to take appropriate steps for the security of Pakistani prisoners in Indian jails.

Amnesty International also issued a formal statement demanding both India and Pakistan to take immediate steps to ensure security of prisoners, reported Times of India.

"Both Indian and Pakistani authorities must take prompt and concrete steps to ensure that prisoners do not face any further attacks," said director of Amnesty International India, Shashikumar Velath.

Security beefed up in prisons

Security in and around all cells of foreign convicts especially Indian civil convicts has been doubled across the jails of Punjab province of Pakistan.

Inspector General of Prisons Punjab Mian Farooq Nazeer in an interview with APP on Sunday said that on the special directive of the caretaker chief minister of the province, foolproof security arrangements have been put in place in all 32 jails with the deployment of special contingents equipped with sophisticated weapons.

All superintendents of jails have also been directed to submit a security inspection report daily to DIG and IG of the prison. Similarly, fearing backlash following death of Sarabjit Singh, Pakistani prisoners in the jails of Indian state of Punjab have been segregated from other prisoners, the Press Trust of India reported on Sunday.

All superintendents of the central jails of the state have been ordered to shift the 57 Pakistani inmates, including two women, to side barracks and not to allow any interaction with Indian prisoners. Also Pakistani prisoners will not be permitted to leave their barracks till further notice.

The jail officials have also been directed to check the food provided to Pakistani inmates and to supply it in person.

Published in The Express Tribune, May 6th, 2013.