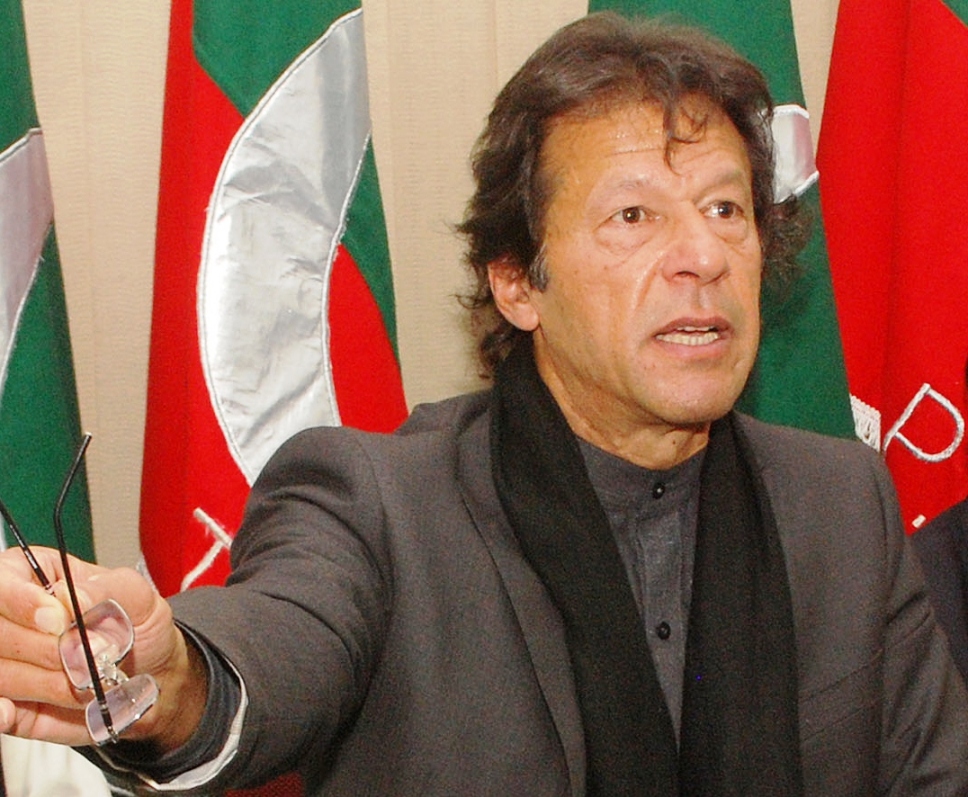 ---
HARIPUR:



Pakistan Tehreek-e-Insaf Chairman Imran Khan has reiterated his pledge to turn Pakistan into 'a true Islamic welfare state' by ensuring free education, an equitable system of justice, devolving  power to the grass roots level, bringing an end to corruption and pulling Pakistan out of the Americans' war on terror.




He expressed these ideas here on Friday as he was addressing crowded election meetings of his candidates in Battagram, Mansehra, Abbottabad and Haripur districts.

Imran said Pakistan is bestowed with natural resources of water and coal and has the potential of becoming an energy exporter. 'However the corrupt and visionless rulers have destroyed the country, making the entire nation a beggar, subsisting on foreign debts, he added.

"Our youth is running abroad using illegal means after selling their property," he said, adding that this was only because the people have tolerated corrupt politicians too long; although Islam stresses on jihad against injustice and tyranny.

Delineating his party's vision for change, which, he claimed, has already begun, Imran Khan said that if voted to power PTI would first empower the people at district level, giving them the right to run schools on their own, select local SHOs and use the funds available to district governments for their development without running after the elected MNAs and MPAs. "We would introduce a system where the revenue record would be computerised and land disputes would be settled out of court as it was done before British Raj."

Imran claimed that his government would ensure building the country into a true Islamic welfare state sans corruption while pulling Pakistan out of 'the war of Americans'. He said his team would make the country economically self-sufficient to the extent that 'people from other countries would desire to come to Pakistan for employment'. He said that it was only possible when voters use their right to vote for PTI's ideology rather than choosing representatives on ethnic grounds or political groupings.

Lambasting PML-N's chief Mian Nawaz Sharif, he said that Nawaz being a businessman is experienced at buying politicians, judges and journalists. 'He also attempted to buy young people through  his laptop scheme but failed as nobody could put a price on youth', he added.  Imran Khan accused the PML-N chief of sabotaging the movement for Hazara province.

In Haripur, a PML-Q candidate from PK-50 Syed Hamid Shah stepped aside in favour of PTI's candidate Yousuf Ayub Khan and announced his decision to join Imran's party.

Published in The Express Tribune, May 4th, 2013.