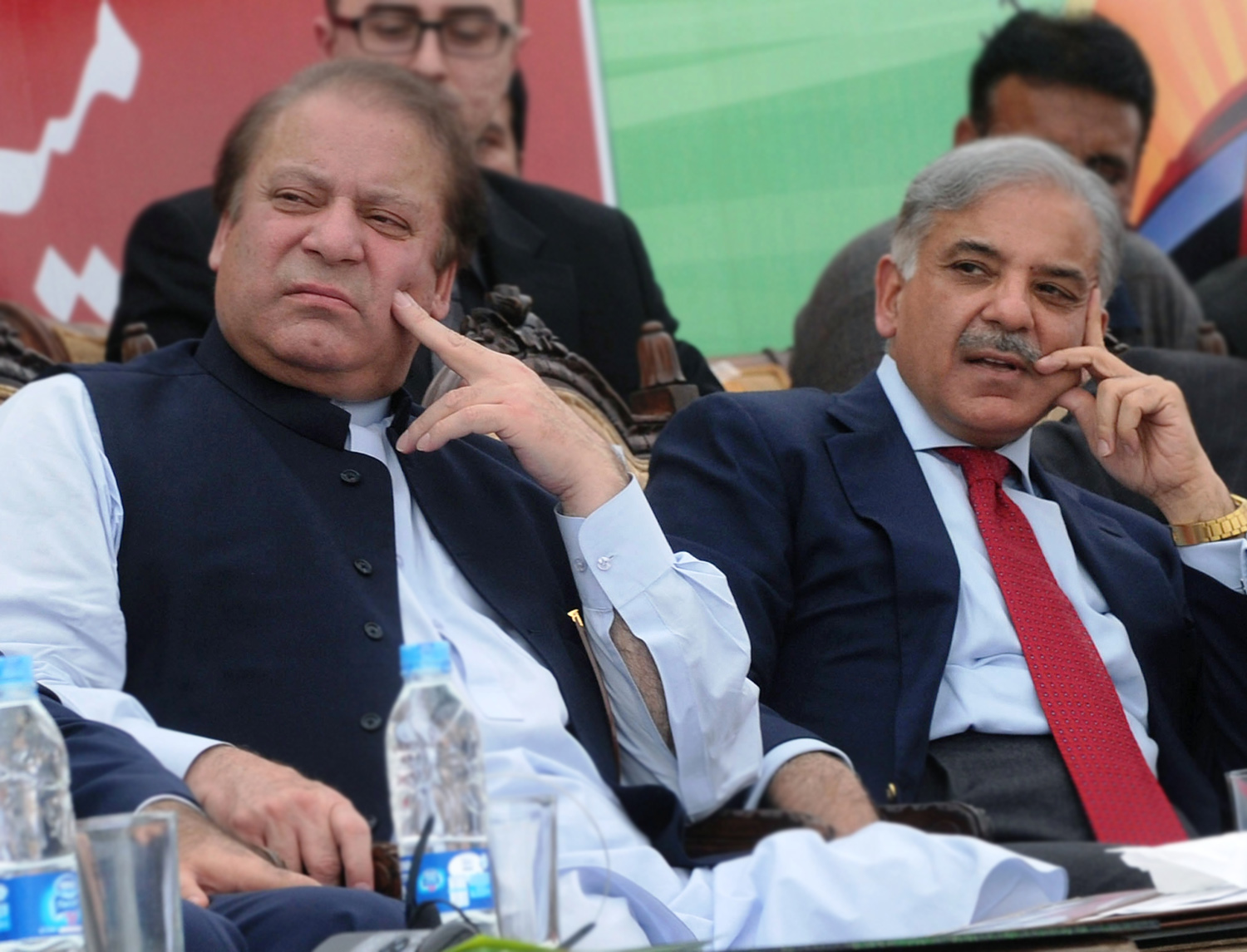 ---
LAHORE: Pakistan Tehreek-i-Insaf (PTI) Chairman Imran Khan has backed out from his word twice and yet he blames us of being scared of him, the Pakistan Muslim League Nawaz (PML-N) leader Shahbaz Sharif said during a press conference on Tuesday.

"He [Khan] had earlier announced that he will contest elections from the same constituency as Nawaz Sharif but he retreated," Sharif said.

"On another occasion, Khan sahib raised corruption charges against us regarding Metro bus but when Transparency International investigated the issue; Khan did not respond."

"He has participated in eight elections in total and lost in all eight of those," Sharif remarked.

The PTI chairman and Sharif's war of words has aggravated as the polls come near.

"How can he not criticise federal government and Zardari who resorted to corruption, load shedding and has been involved in rental power cases?" he questioned Khan who has repeatedly blamed Sharif's of corruption during their rule.

Sharif further stated that he believed the arrow, cycle and bat have joined hands ahead of the polls.

Earlier, Imran Khan had challenged PML-N chief Nawaz Sharif to a live TV debate and said Sharif should not fear the confrontation if he is a true leader.

Apart from his rebuttal of allegations raised by PTI Chairman, Sharif also spoke on the recent attacks on the Awami National Party (ANP), Pakistan Peoples party (PPP) and the Muttahida Qaumi Movement (MQM) activists.

"Interim PM and the Election Commission of Pakistan is responsible to put a stop to these attacks and we strongly condemn them," he said.