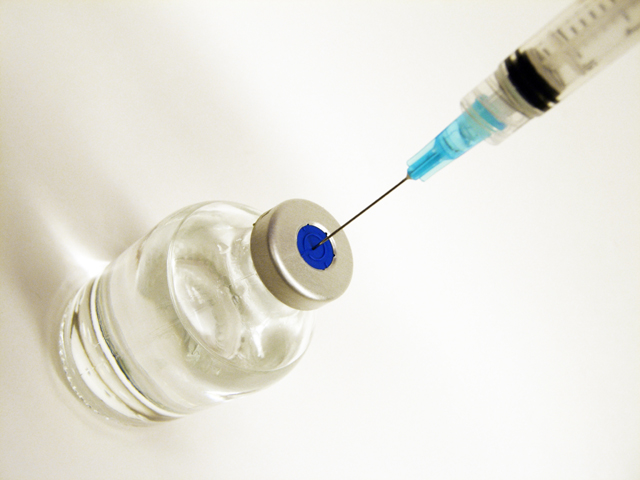 ---
ISLAMABAD:



Pakistan Paediatric Association (PPA) members have urged parents and government to strive to increase the coverage of the Expanded Programme on Immunisation (EPI) from the current 57 per cent to 80 per cent.




They were speaking at a press conference on Saturday coinciding with World Immunisation Week.

"According to estimates, around 100,000 Pakistani children under age-five die of diseases like measles, pneumonia and tetanus every year. This is a serious concern, and we should now take action against such deadly diseases and get our children vaccinated before it is too late," they said.

The experts cited the limitations in EPI coverage as the main reason that the country is unlikely to achieve health-related Millennium Development Goals (MDGs).

"The highest EPI coverage is in Punjab at 57 per cent, and considering the deaths of children from vaccine-preventable diseases, this coverage rate is still extremely low," they added.

Dr Tabish Hazir, head of paediatrics at the Children Hospital, Pakistan Institute of Medical Sciences (Pims) said, there is a need to educate parents about the nine diseases — polio, pneumonia, hepatitis B, diphtheria, tetanus, whooping cough, measles, Hib and tuberculosis (TB) — that can be prevented through EPI immunisation.

He said it is painful for both parents and doctors to see children dying of preventable diseases such as measles.

Dr Samiya Naeemullah, head of paediatrics at Islamic International Medical College Rawalpindi, said that there should be a two-pronged strategy adopted with free vaccines available at EPI centers utilised by all segments of society, while vaccines not included in EPI programme should be made available in the markets so those who can afford them can give them to their children. She said parents should also be encouraged to get their children vaccinated against typhoid, measles, mumps, and rubella, Hepatitis A, chickenpox, and rotavirus if they can afford to as they are not yet part of the EPI.

She also outlined that pneumonia kills around 100,000 children per year in Pakistan, while polio, which has been eradicated almost the world over, is still affecting the local population. Pakistan, Afghanistan, and Nigeria are the only countries in the world listed as polio-endemic — places where the disease was never eradicated — down from more than 125 countries in 1988.

Published in The Express Tribune, April 28th, 2013.
COMMENTS
Comments are moderated and generally will be posted if they are on-topic and not abusive.
For more information, please see our Comments FAQ