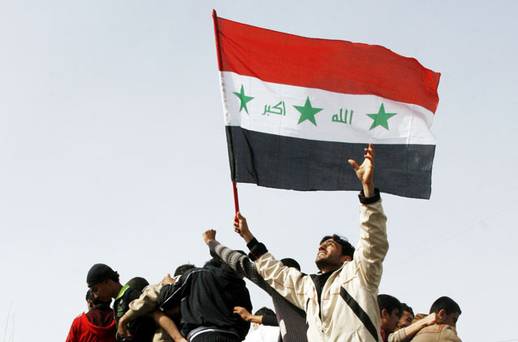 ---
FALLUJAH: The death toll from a three-day wave of violence in Iraq passed 180 after three hours of heavy fighting in Fallujah, west of Baghdad, police and a doctor said on Friday.

The clashes, which broke out on Thursday, saw gunmen take control of three checkpoints on the outskirts of the overwhelmingly Sunni Arab city after they were abandoned by federal police, police Lieutenant Colonel Yasir Hamid al Jumaili said.

The fighting, which an AFP journalist said involved heavy gun and mortar fire, killed three federal police and wounded at least six, Jumaili and a doctor said.

The gunmen turned the checkpoints over to local police, who returned them to federal police on Friday, Jumaili said.

The latest wave of violence erupted on Tuesday when security forces moved in against anti-government protesters near the Sunni Arab northern town of Hawijah, sparking clashes that left 53 people dead.

A wave of subsequent unrest, much but not all of it apparently linked to the Hawijah clashes, killed dozens more people and brought the toll to 182 dead and 292 wounded over the three days to Thursday.

On Wednesday, Abdulghafur al Samarraie and Saleh al Haidari, leading clerics who respectively head the Sunni and Shia religious endowments, held a joint news conference in which they warned against sectarian strife and called for top politicians to meet at a Baghdad mosque on Friday.

The protest-related violence is the deadliest so far linked to demonstrations that broke out in Sunni areas of the Shia-majority country more than four months ago.

The protesters have called for the resignation of Prime Minister Nuri al Maliki, a Shia, and railed against authorities for allegedly targeting their community.

Maliki himself warned of a return to "sectarian civil war" in remarks broadcast on state television on Thursday.
COMMENTS
Comments are moderated and generally will be posted if they are on-topic and not abusive.
For more information, please see our Comments FAQ