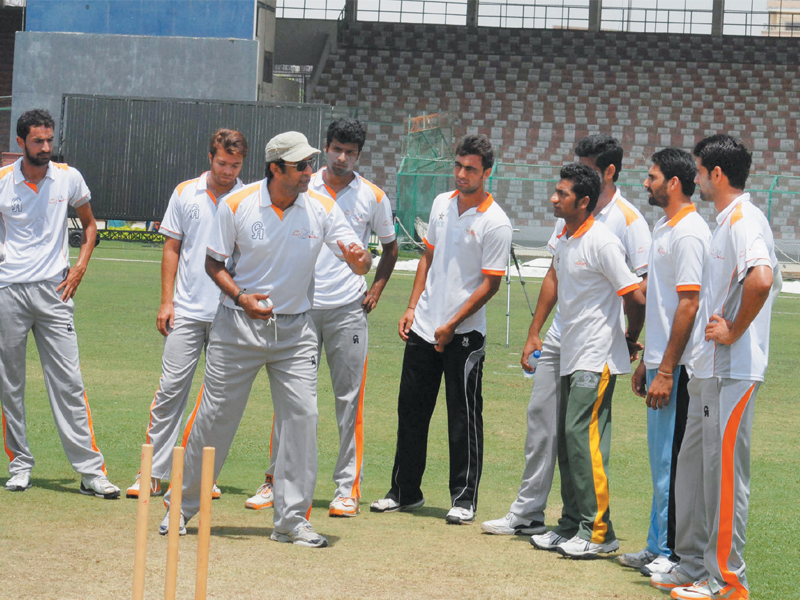 ---
KARACHI: Upcoming fast-bowler Ehsan Adil is relishing the opportunity to be a part of the ongoing training camp under Wasim Akram, saying that the practice was a perfect chance for pacers to hone their skills.

The camp is underway at the National Stadium in Karachi and moved into its fourth day yesterday where national pacers, along with emerging talents, trained for at least four hours under the legendary fast-bowler.

The 20-year-old Adil said he was enjoying the camp and making all-out efforts to learn as much as he could in the confined period.

"It's a very good opportunity for bowlers like me," said Adil. "Wasim's presence is an inspiration and I am looking forward to becoming a better bowler after learning under his guidance.

"Such camps are needed badly and I must thank the Pakistan Cricket Board for arranging this one. I hope it pays off in the future."

Adil made his Test debut earlier this year in South Africa and said he was mainly focusing on the longer version of the game.

"I'm training with Test matches in focus. There are many aspects in which Wasim is guiding me. He has given me tips on how to bowl with the new ball and how to deal with batsmen with different natures. I am also concentrating on my line and length."

The Sheikhupura native is aiming to replace injured Umar Gul in the Champions Trophy line-up and said he would give his best to achieve the goal. "I'm in rhythm and enjoying my bowling. My recent good performance in domestic events and in the ongoing bowling camp has boosted my confidence.

"If given the chance, I will use all my energies to make my place in the Champions Trophy squad."

Zia learning to develop aggression 

Another fast-bowler, Ziaul Haq, said he was developing aggression in the ongoing camp.

"We are getting very useful tips which will definitely benefit us," said Haq. "I am learning to develop aggression which is important for a fast-bowler.


"The second main thing is swing bowling and how to cope with the change in conditions. Hopefully, I will be a changed bowler after this camp."


Published in The Express Tribune, April 24th, 2013.
COMMENTS (1)
Comments are moderated and generally will be posted if they are on-topic and not abusive.
For more information, please see our Comments FAQ