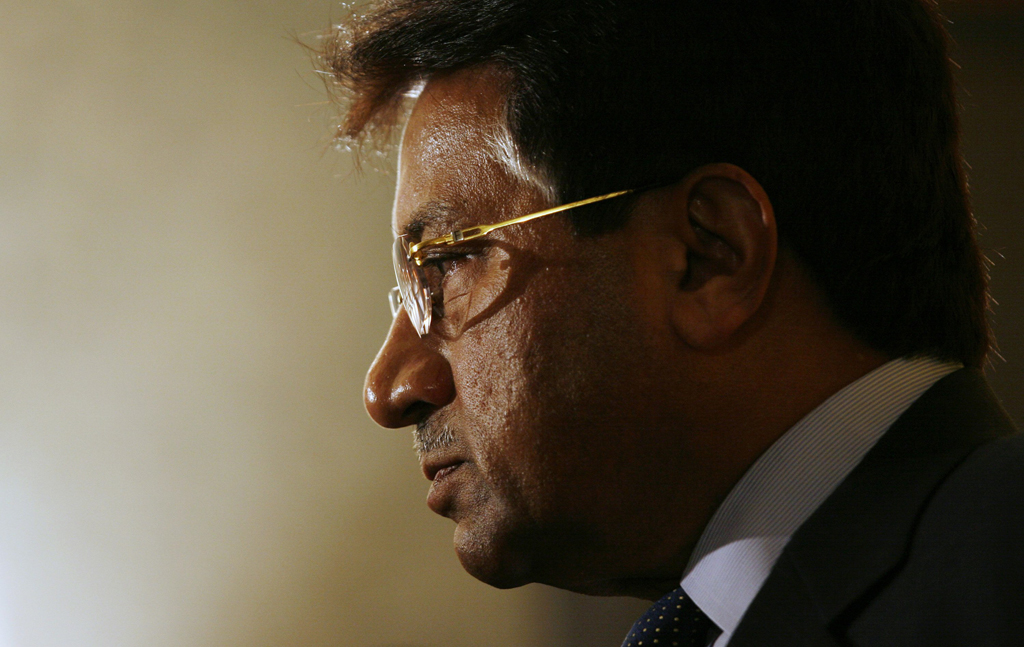 ---
ISLAMABAD:



The upper house of Parliament passed a resolution on Friday, calling for former army chief Gen (retd) Pervez Musharraf to be tried under Article 6 of the Constitution for abrogating the Constitution and derailing democracy.




The house passed the resolution which was moved by Opposition Leader Senator Ishaq Dar and approved by PPP Senators Raza Rabbani and Farhatullah Babar. PML-Q and MQM lawmakers neither endorsed nor opposed the move.

The resolution calls upon the interim government to implement the court orders and implement the January 23, 2012 resolution of the Senate, which also demanded the former dictator be tried for treason under Article 6 of the Constitution. Friday's resolution calls for the removal of Musharraf's photos from all public buildings.

The lawmakers held the interim administration responsible for not arresting Musharraf from the court premises following the cancellation of his protective bail on Thursday.

The house later prorogued, but senators from PPP, ANP and PML-N submitted a fresh request to the chairman office for re-summoning the house shortly.

The senators also reacted to the 'lax attitude' of caretaker ministers, particularly the interior minister, Habib Malik, who later apologised for his absence from the house, saying he had other important engagements to attend.

He informed the Senate that Musharraf was in police custody and his house has been declared as sub-jail. The senators, however, disregarded Malik's excuses calling them mockery of the house.

Senator Raza Rabbani described the adoption of the resolution a 'historic moment'. "Today, all parties are on the same page and seek Musharraf's trial under constitutional provisions," he said.

Senator Rabbani described Musharraf's 'flight' from the court as his disregard for the judiciary and said it showed the caretaker government's inability to arrest him.

ANP Senator Zahid Khan questioned why Musharraf was not arrested on the court's order. "This is an [act of] injustice to declare Musharraf's farm house a sub-jail, where all kinds of facilities are available," Zahid said. "The law should be equal for all," he added.

PPP Senator Farhatullah Baber also asked who decided to declare Musharraf's farmhouse a sub-jail. "Is it a decision of the interim government or some other forces?"

He said Musharraf had claimed that he was not afraid of jail, but on Thursday the world saw that the 'self-proclaimed president' humiliated the offices he held in the past.

PML-N Senator Zafar Ali Shah said Musharraf's name was on the Exit Control List – but he could be airlifted out of the country by some forces.

On a separate issue, the house termed a meeting of the Council of Common Interest (CCI) 'illegal and unlawful', as the caretaker government was not mandated to convene a session of the body.

Published in The Express Tribune, April 20th, 2013.
COMMENTS (14)
Comments are moderated and generally will be posted if they are on-topic and not abusive.
For more information, please see our Comments FAQ