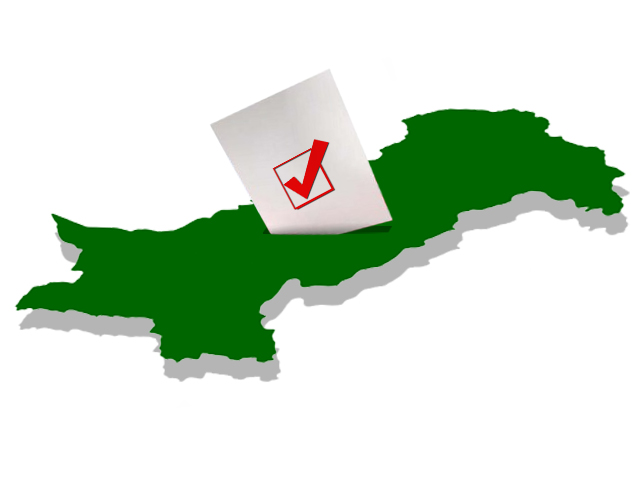 ---
ISLAMABAD:



President Asif Ali Zardari on Thursday shared his anxiety over the security of poll candidates and their political outfits with Chief Election Commissioner Justice (Retd) Fakhruddin G Ebrahim.




The president spoke to the chief election commissioner by telephone and discussed with him the issue of security of both political parties and contestants, ECP Secretary Ishtiaq Ahmed Khan told reporters.

He said the chief election commissioner told the president that poll supervisory body was cognisant of the matter and has already directed the federal and provincial governments to ensure security of candidates and the political leadership.

He said the CEC has also asked the president to directly approach the caretaker chief ministers to augment the commission's directives.

Volatile areas

ECP sources said that after reports of the provincial election commissioners, over 20,000 polling stations across the country have been identified as 'sensitive'. Among them 10,273 are 'highly sensitive'.

Following reports of the provincial election commissioners sent to their central office in Islamabad, as many as 8,250 polling stations in Sindh have been declared sensitive of which 4,629 were highly sensitive. In Khyber-Pakhtunkhwa some 4,036 polling stations have been indentified as sensitive of which 1,056 are placed in the highly sensitive category. In Punjab a total of 5,528 polling stations have been identified as sensitive-among them 2,617 as highly sensitive.

Of the 2,522 polling stations declared sensitive in Balochistan, 1,451 were highly sensitive. In the federally administered tribal areas a total of 969 polling stations have been declared sensitive with 510 most sensitive.

Suffrage for expats

ECP in its meeting held on Thursday approved a draft of the ordinance granting suffrage to overseas Pakistanis.

Secretary ECP Ishtiaq Ahmed Khan told reporters the commission has decided to send the draft to law ministry in a couple of days to get it approved and promulgated by President Asif Ali Zardari.

Over four million Pakistanis, eligible to cast votes, are living in different countries.

The Supreme Court had been pressing to extend the right of vote to overseas Pakistanis. However, the election authorities had been expressing their reservations that none of the mechanisms proposed by different organisations to cast votes have been ever tested so far and it cannot be foolproof.

Ballot papers printing starts

Thursday was last day for candidates to withdraw their nominations. Election officials will compile the final list of contestants today (on Friday) and start printing of ballot papers.

Meeting on security

The secretary ECP said that  the commission has summoned a meeting on April 25 to discuss security measures vis-a-vis of general elections.

He said top representatives of security agencies, provincial and federal interior ministries and defence ministry have been called to attend the meeting.

Published in The Express Tribune, April 19th, 2013.