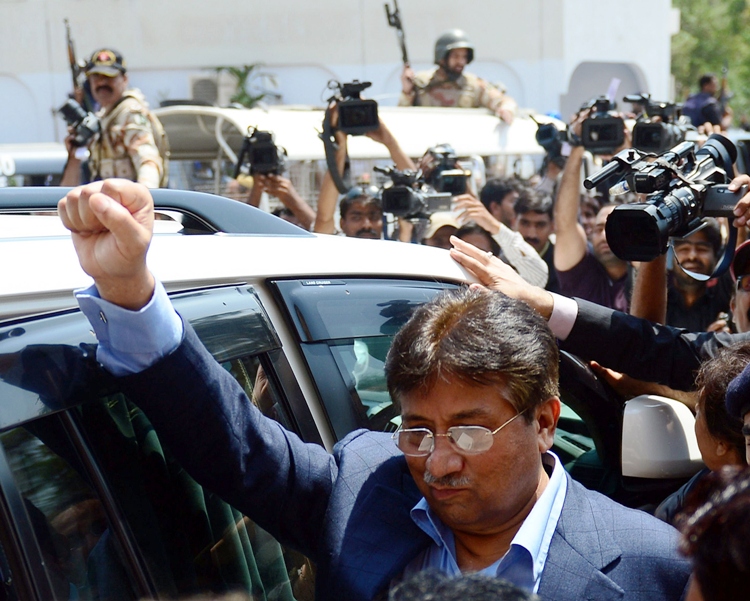 ---
ISLAMABAD: Islamabad High Court (IHC) Justice Shaukat Aziz Siddiqui granted interim bail to former president Pervez Musharraf till April 18 in the confinement of judges' case, Express News reported on Friday.

The court questioned the former president as to why he decided to  come directly to the high court.

"You should have contacted the session court and later appealed in the high court," Justice Shaukat said.

The court also directed the former president to submit security bonds worth Rs500,000.

Musharraf was asked to cooperate with the police and come in person in the next hearing.

The IHC will further discuss the issue of Musharraf not contacting the lower courts before discussing the actual case.

The lawyers were protesting outside the high court's premises against the former president. Musharraf reached Islamabad High court amid high security and left through the back door.

Earlier on April 10, the Supreme Court held hearing for the five identical petitions seeking trial of the former president on charges of treason.

Musharraf refused to appear in person in the Supreme Court and instead his advocate, Ahmed Raza Kasuri represented him.