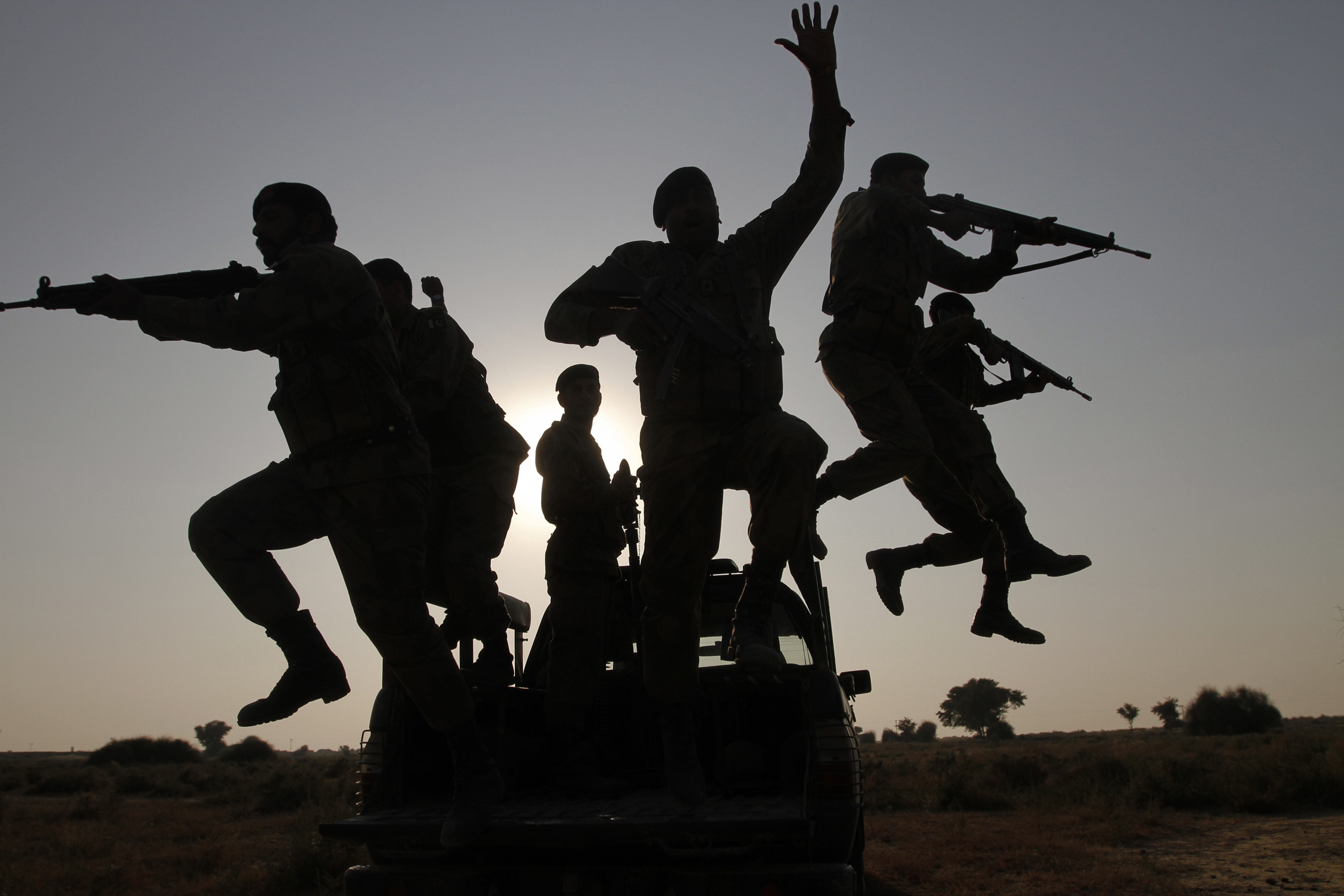 ---
BARA:



At least four security officials and 14 militants were killed when clashes erupted in the Khyber Agency's Tirah Valley. "Five security officials were attacked in the Mastak, Jarobi area," an official in Peshawar told The Express Tribune, confirming four of them were killed in the fighting.




An official from the area said that security personnel and the local pro-government militia, backed by air power, launched an operation against the Tehreek-e-Taliban (TTP) and their Lashkar-e-Islam (LI) allies in the Akka Khel area. This is the first operation of its kind since the Tirah valley fell to TTP and LI forces after days of bitter fighting against their Ansarul Islam rivals.

Ground forces destroyed militant hideouts by firing mortar shells at them, while jet fighters pounded TTP and LI positions in Shahkot Sar, Marof Khel and other areas, killing 14 militants and forcing the rest to flee the area.

The official said security forces were targeting militant hideouts in Saidak, Mamal Pattay, Prekari, Maroof Khel, Zorh Kallay, Sher Khel and the mountains of Mada Khel.

He also confirmed that several of the militants' strongholds were destroyed during the attacks, while residents of the areas began vacating their houses and moving towards Orakzai Agency to reach Peshawar.

According to the Fata Disaster management Authority (FDMA) around 5,479 families, amounting to around 43,000 individuals, have already been listed as refugees. However, their registration remains a dilemma for authorities due to bureaucratic constraints.

Security forces also claimed to have cleared militants from the mountainous Mada Khel region and claim to have regained control of the area. None of the TTP or LI commanders in the valley were available for comments.

Tirah valley fell to militants on March 19, following five consecutive days of intense fighting.

Meanwhile, a political administration official of Bara tehsil of Khyber Agency said that bomb disposal squad officials defused a high intensity bomb in Ziadin Sheen Kamar. The official said that the bomb was planted by the roadside in Adam Khel Kallay when it was spotted by security officials.

With additional reporting by Muhammad Irfan in Peshawar.

Published in The Express Tribune, April 6th, 2013. 
COMMENTS
Comments are moderated and generally will be posted if they are on-topic and not abusive.
For more information, please see our Comments FAQ