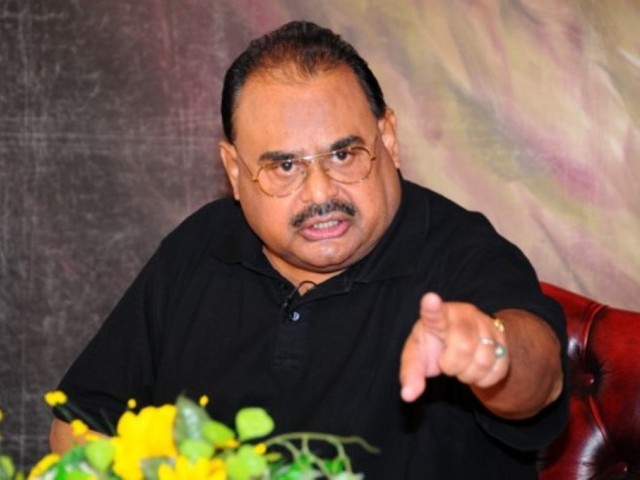 ---
KARACHI:



Muttahida Qaumi Movement chief Altaf Hussain urged the Election Commission of Pakistan and political parties to delay the parliamentary polls by at least one month to ensure that a viable environment prevails during the elections.




Addressing a press conference in Karachi on Friday, the MQM chief said that Pakistan was passing through a very critical juncture and it was near impossible for returning officers (ROs) to scrutinise 10,000 to 15,000 nomination papers within a week. "I am not demanding it, but suggesting that polls be delayed by 15 to 30 days," he clarified.

"Only a few weeks are left in the elections, but I do not see political momentum in the country. Majority of the political parties have not yet started their campaign. This makes me wonder whether the elections will be held on time or not," Hussain said.

He added that the scrutiny process was not child's play and serious efforts were needed to make the process transparent. He was also critical of the ROs for asking contesting candidates personal and humiliating questions.

"They have no right to ask how many wives a candidate has and how much time he spends with them. This is unfair and is not only against the Constitution of Pakistan, but negates the teachings of Islam as well," the MQM chief said, referring to news reports that an RO questioned  a female candidate about her age and directed her to unveil her face.

He said, "We have not seen such a society where such questions are being asked by the returning officers who do not even know about the history of their own country and Islam."

Quoting the case of Pakistan Muslim League-Nawaz candidate and columnist Ayaz Amir whose nomination papers were rejected for writing against the "ideology" of Pakistan, Hussain said that returning officers had no right to reject his candidacy under Articles 62 and 63 of the Constitution.

'Delimitation is pre-poll rigging'

Speaking on the ECP's decision on the delimitation of constituencies in Karachi, the MQM leader called it pre-poll rigging and condemned it as unconstitutional and undemocratic.

"Our question is that why is only Karachi being singled out? Why do they not start the delimitation in other cities and provinces?  This decision would further lead to a sense of deprivation among the people of Karachi."

Speaking about the presence of the Taliban in Karachi, Hussain said that he was ridiculed when he warned about the dangers of the Talibanisation of Karachi.

He said that it was now an established fact that the Taliban had taken over several areas in Karachi and were running a parallel judicial system to exert their authority.

"I am again saying that peaceful elections are not possible in Karachi in the presence of the Taliban," he said.

Published in The Express Tribune, April 6th, 2013.