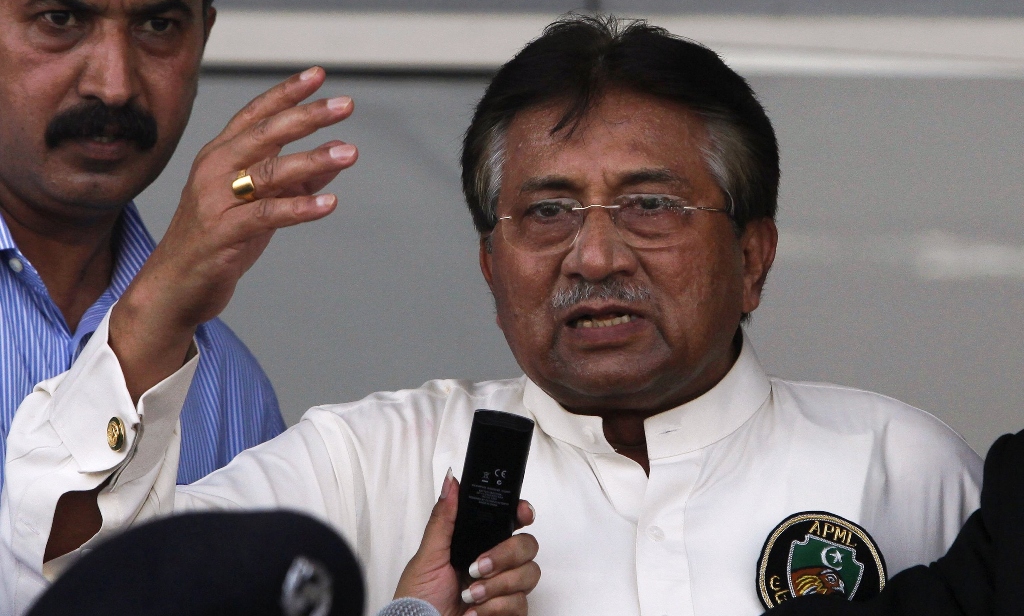 ---
ISLAMABAD: The Supreme court admitted a petition for hearing against former president Pervez Musharraf, Express News reported on Wednesday.

The three-member bench, headed by Chief Justice of Pakistan Iftikhar Muhammed Chaudhry, will on March 28, 2013 hear the petition filed by Maulvi Iqbal Haider in 2010.

There were many cases pending against the ex president but the court has chosen the petition regarding the November 3 emergency to  be heard first.

Maulvi Iqbal Haider's petition had accused Musharraf of violating the constituion when he imposed emergency in Pakistan on November 3, 2007.

A similar petition was filed in the Lahore High Court. However, the Rawalpindi Bar Association requested that the Supreme Court should proceed with a high treason case against the ex-president.

The court though clubbed both the petitions and will have hearings according to article six.

Iqbal first submitted the request for hearing of the case in the Sindh High Court (SHC) but they forwarded the petition to the Supreme Court.

In wake of his return to Pakistan, many lawmakers have repeated their call for the former military ruler to be arrested and tried for treason.
COMMENTS (20)
Comments are moderated and generally will be posted if they are on-topic and not abusive.
For more information, please see our Comments FAQ