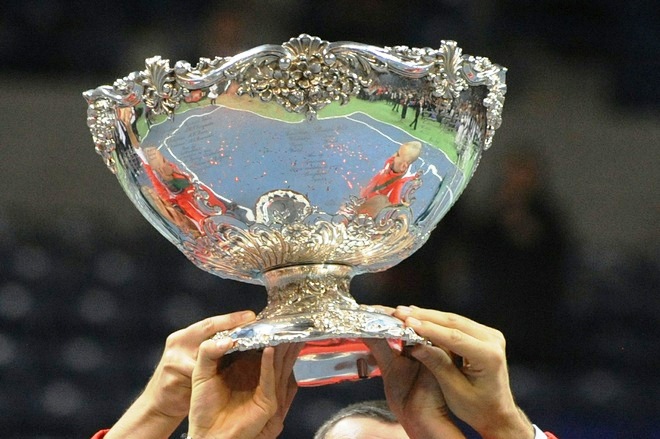 ---
KARACHI: Fifteen-year-old Mudassir Murtaza's deportation from Malaysia gave Pakistan their first defeat of the Under-16 Davis Cup campaign as they lost to Kazakhstan 3-0.

Despite the defeat, Pakistan progressed into the quarter-finals of the qualifiers from group A. They will now play Saudi Arabia today to book a place in the semi-final.

The Pakistan Tennis Federation (PTF) had shortlisted Mudassir along with his brother Muzammil and Nofil Kaleem to represent the country in the junior Davis Cup.




However, Mudassir's deportation forced the federation to replace him with Abdaal Haider. The teenager was sent back to Pakistan despite possessing complete documents and approval from the Lawn Tennis Association of Malaysia.

It was learnt that Mudassir was turned back on the grounds of not possessing the minimum amount – US $1,000 – that is mandatory for a foreigner entering Malaysia.

The country's top Under-16 player, who belongs to Jahnia village in Punjab and was travelling alone, said it had been his dream to play the tournament for the last three years.

"I feel bad that they lost the second match," Mudassir told The Express Tribune. "It's discouraging as I was sent back just because of money. The Malaysian Authorities kept me there for 10 hours. I tried to contact our coach Asim Shafik, but the airport staff didn't let me call. They told me that I didn't have US $1,000 which is why they queued me up with 12 other people.

"However, I haven't lost my confidence and I'm now preparing for the National Hard Court Championship in Lahore starting from April 8."

He said the PTF president Kaleem Imam has assured him that if the team would qualify for the next round, he might get a chance to represent the country.

Published in The Express Tribune, March 27th, 2013.