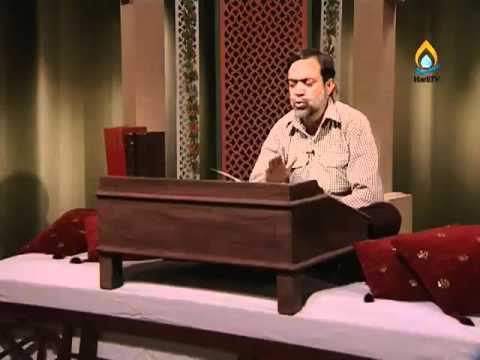 ---
KARACHI: The principal of Liaquatabad College, Syed Sibte Jafar Zaidi, was laid to rest on Tuesday, after firing by unidentified men caused disruption in the funeral procession and killed two men.

Zaidi was shot by at least two armed men on Monday while on his way home from the college. After the targeted attack, Liaquatabad SHO Ejaz Qaimkhsani was suspended and Shaukat Ali was posted in his replacement.

While police believe that the attack was on sectarian basis, DSP Wajahat Hussain said that the intelligence network has been enhanced to trace and arrest the culprits.

The deceased was a lawyer, renowned poet, educationist and a scholar. His funeral prayers were offered at the Amroha Ground, Sadat Colony in Ancholi after Zuhr prayers, which were led by Allama Shahenshah Naqvi, founder of the Jafaria Disaster-Management Council.

Mourners at the funeral, many of whom were Zaidi's students, consoled each other.

One of his students, Asghar Mehdi, recited 'Jab Imam Aaaen Gay' which had the mourners in tears. "I often used to read this with him. I never thought that I'd have to read it on his funeral," Mehdi told The Express Tribune. As soon as his coffin arrived from Masjid-e-Khairul Amal to Amroha Ground, people on the ground and from the rooftops showered the coffin with rose petals.

Majlis-e-Wahdat-e-Muslimeen's (MWM) secretary general, Allama Nasir Jafri, demanded the government to arrest the assassins immediately and to pay compensation to Zaidi's family.

Two killed by 'unidentified' people 

The situation turned violent when unknown miscreants opened fire as the procession was passing from the Rashid Minhas Road and University Road after the diversion by police from Super Highway due to the security threats.

The two people were killed in the attack were identified as Hidayatullah Afghani, who used to work at a tandoor shop, and a passerby Akram Masih, who was a sweeper by profession. The miscreants also attacked the police mobile stationed near Ancholi and snatched the official sub machinegun from a police constable.

ASP Ibadat Nisar told The Express Tribune that the victims were allegedly killed when 'unidentified' people in the procession started firing but investigations were still being carried out to confirm their identities. On the other hand, MWM said that no participant of the funeral procession opened fire and that the victims were killed in separate acts of target killing. "The mourners in the procession were peaceful," said Allama Nasir Jafri. "Police is just trying to evade their responsibility by pinning it on us."

Published in The Express Tribune, March 20th, 2013.