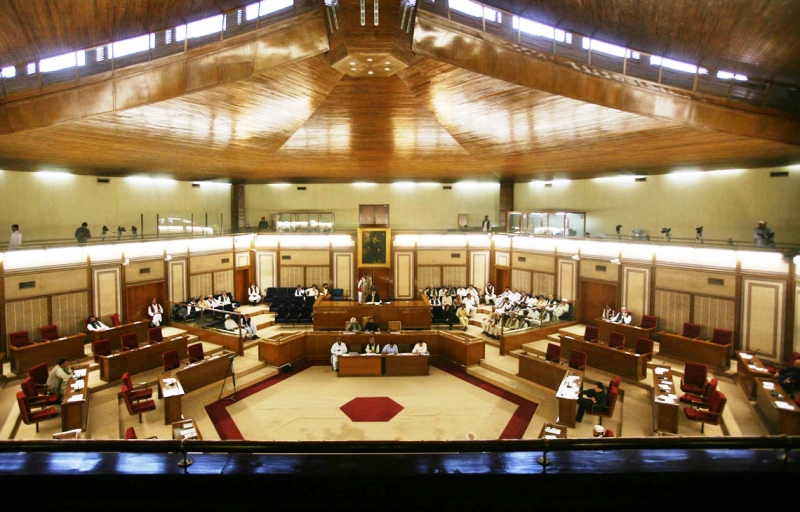 ---
The end of governor's rule in Balochistan, two months after it was imposed by President Asif Ali Zardari, is unlikely to bring about any significant change in the province. The provincial government's term is set to expire on April 5 and the assembly will likely be dissolved earlier so that federal and provincial elections are held on the same day. Rather than try to divine what may be ahead, now would be a good time to ask if the imposition of governor's rule achieved anything tangible in Balochistan. The answer to that would be a resounding no. The action seemed to be taken not to devise a method of fighting sectarian violence in the province but as a PR exercise to show that the federal government was trying to do something about a situation that had spiraled out of control.

The first problem with imposing governor's rule in Balochistan is that it glossed over the fact that it never even tried to get to the root of the problem. As abysmal as chief minister Nawab Aslam Raisani's tenure has been, it was hardly the primary problem in Balochistan. The chief minister was punished for his lack of action but he essentially ended up being a scapegoat while other actors, such as the intelligence agencies and the FC, got off scot-free.

The war being waged against Shias in Balochistan, and the rest of the country, will only come to an end when all parties concerned stop appeasing or supporting militant groups, directly or indirectly. These groups have been used to muster political support, fight in Kashmir and maintain a working relationship with the Taliban in case of their return to power in Afghanistan. Governor's rule was never about protecting Shias in Balochistan; now that this charade is over it is time to get serious about this problem. One can only hope that the new provincial government that will be sworn in after the elections will be truly representative of the people of Balochistan, able to get to the root of the problem and able to rid it of the menace of sectarian and ethnic violence.

Published in The Express Tribune, March 15th, 2013.
COMMENTS
Comments are moderated and generally will be posted if they are on-topic and not abusive.
For more information, please see our Comments FAQ