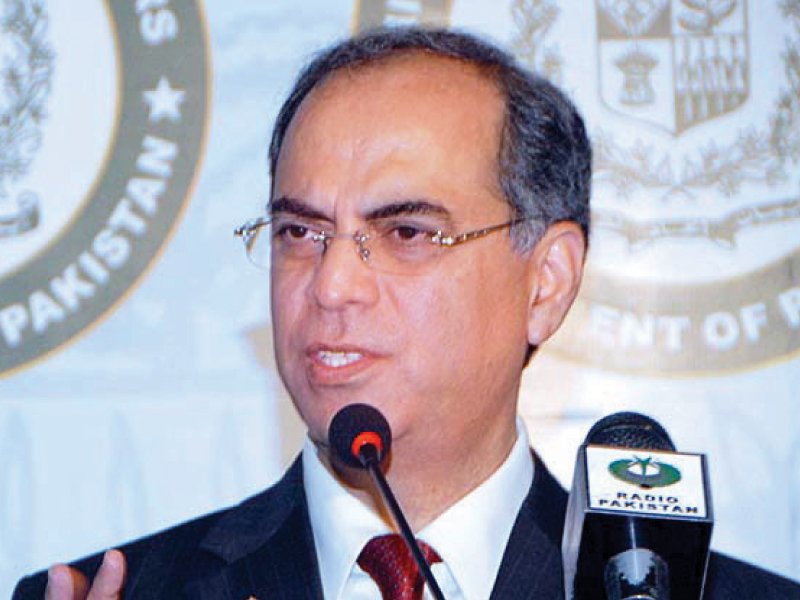 ---
ISLAMABAD:

With one eye on Pakistan being crushed by an energy crisis and the other on upcoming polls, President Asif Ali Zardari will visit Iran on Monday for the groundbreaking ceremony of the much delayed $7.5 billion gas pipeline from Iran to Pakistan.


"President Zardari will visit Iran for the groundbreaking ceremony and it will take place on March 11," foreign ministry spokesman Moazzam Ahmad Khan told reporters in Islamabad on Thursday during a Foreign Office briefing.

It will be Zardari's second visit to Iran since February 27 and comes after officials said a consortium would begin work on the Pakistani side on March 11 despite American warnings of possible sanctions.

"We are not in a fix... we are very clear about it that the pipeline is in our national interest being an energy deficient country," Khan said, while hoping that the US would show "more understanding" on Pakistan's decision to go ahead with the pipeline.

"Yes, we know about their concerns but hope our friends, including the US, will understand our economic compulsions," said Khan.

He went on to add that the project would be inaugurated by President Asif Ali Zardari and his Iranian counterpart Mahmoud Ahmadinejad on the Iran-Pakistan border with a number of heads of states and other dignitaries also expected to attend the ceremony.

Although the pipeline on the Iranian side has almost been completed, Pakistan has run into repeated difficulties, both in financing the project and over a US threat of possible sanctions due to Iran's nuclear activities.

Iran eventually agreed to finance a third of the costs of laying the pipeline through Pakistan, with the work to be carried out by an Iranian gas company.




Khan said Pakistan would pursue the project, which is scheduled to be completed by the end of 2014, at all costs.  Officials have said Monday's ceremony will mark the start of work on the 780-kilometre (485-mile) pipeline earmarked for the Pakistani side of the border, which is said to cost some $1.5 billion.

PM to visit India

The spokesman also confirmed that Prime Minister Raja Pervaiz Ashraf would be travelling to India today (Friday) to visit the shrine of Khawaja Moinuddin Chishti in Ajmer Sharif.

"It is a personal visit and I don't have details about the meetings," said Khan, when asked if the premier would meet any political leaders during his short visit in India.

(WITH ADDITIONAL INPUT FROM AFP)

Published in The Express Tribune, March 8th, 2013.