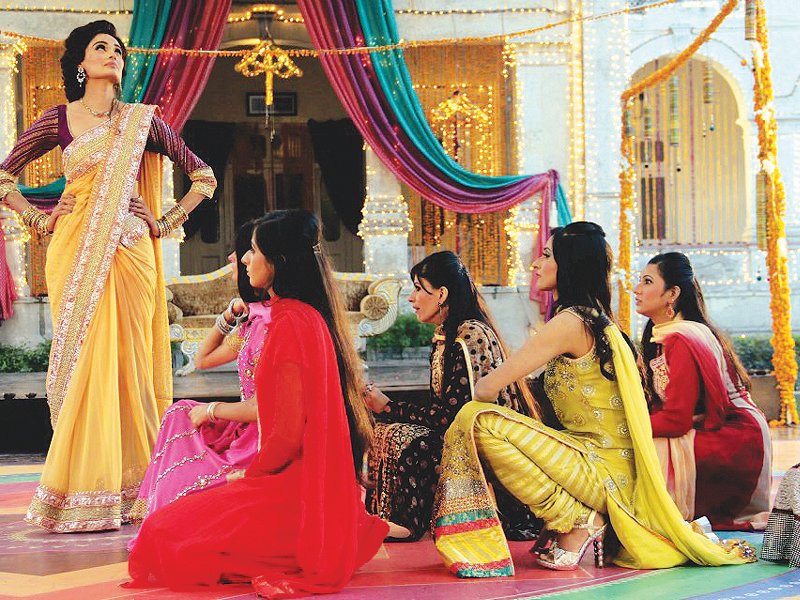 ---
LAHORE:



With a scheduled launch of its original sound track (OST) on March 8 in Karachi, Mehreen Syed and Umair Rana starrer Chambaili is finally making headway.

The big budget Urdu film is a political feature film that is centred on several themes and will include a mix of veteran and prominent actors. It is a collaborative production by Abdullah Kadwani and Shahzad Nawaz under the banners 7th Sky Films and Couple Films, and has been directed by Ismail Jilani.




"Passion has inspired us to make this film," says Nawaz. The film-makers hope to provide a series of firsts to the new commercial cinema scene that has been developing over the last year. Nawaz has a prominent role in the film, from being the writer, lyricist and actor to also putting together a talented cast and producing the film.

"I believe if the team you are working with has credibility, people will support the film," explains Nawaz. "We have the technology but right now we are limited when it comes to post-production."




He also shares that it was important to complete Chambaili in Pakistan because the film circuit for multi-plexes is limited to 25 cinemas and distribution opportunities are relatively limited. Nawaz also says that Chambaili's release date will be announced later this month.

"We wanted to make sure that when the public sees the film, our characters  remain bigger than the actors," he says. "This is an independent film — a small effort to bring a bigger idea to life; it's two years of work."




The film is about a group of friends who find themselves at crossroads. It is set in a fictitious country and revolves around the themes of change and struggle. Without being specific to issues in Pakistan, the film hopes to connect with issues facing the region as whole. Highlighting the notion of freedom, Chambaili promises to be a modern day patriotic film.

"I remember the time when August 14 used to be a big thing; we would see a lot more flags. Even today, I have observed that it has somehow become fashionable to be unpatriotic," says Nawaz. "I see this as a project of hope."




The film has included several new actors, such as model Mehreen Syed who is also playing a role alongside Nawaz. The star-studded cast includes distinguished theatre actor Umair Rana and several veteran actors such as Shafqat Cheema and Hamza Abbasi. The surprise inclusion in the film is Salmaan Peerzada, who will be acting in a Pakistani film for the first time in his long career. He was signed on following an audition.

"Since it [Chambaili] is our first feature film, we had funds to bring in new faces," says Jilani. "We have a good balance between some known faces and some new ones." Jilani explains that while there are several issues with the infrastructure of the Pakistani film industry, he is sure that the audiences will like the film.

"Like most film-makers, we also had to start from scratch," says Jilani. "But this is definitely not an ordinary film, it will give hope to other film-makers."




Meanwhile, the film's OST launch is looking to connect with a global audience as it will be streamed live via the internet. The recent release of music video Dil Bolay, sung by Kamran Saggu featuring Salwa and directed by Najam Sheraz, has created a stir in the music scene. Chambaili is also one of the few films in which qawwali has been included on the soundtrack.

"There will be no picturised songs, instead we will have montages and music that is part of the film itself — not the way its seen in Bollywood," says Nawaz.

Published in The Express Tribune, March 4th, 2013.                   

Like Life & Style on Facebook for the latest in fashion, gossip and entertainment.
COMMENTS (5)
Comments are moderated and generally will be posted if they are on-topic and not abusive.
For more information, please see our Comments FAQ