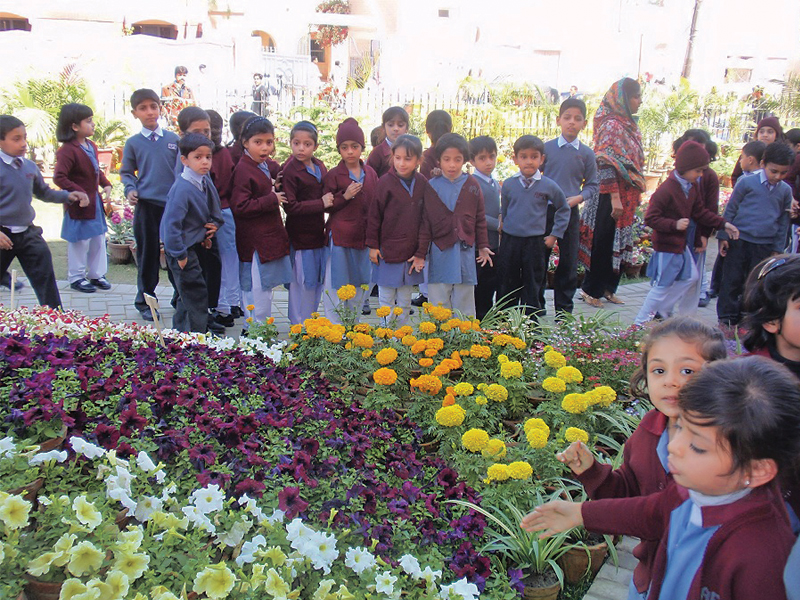 ---
SUKKUR: The residents of Sukkur are welcoming the new season with a Spring Flower Festival organised by an avid flower enthusiast, Aamir Ghouri, outside his departmental store near Minara Road, on Thursday.

Students and teachers from The City School and All Pakistan Women Association School turned up to see the flowers, some varieties of which they had never seen before. The show started on February 26 and nearly 1,500 people have already attended the flower show.




Ghouri told The Express Tribune that holding a flower show in Sukkur had been a very old dream of his. "Nearly 3,800 plants of 70 varieties were brought in from Peshawar, Patoki, Lahore and Karachi about three months ago and grown in a nursery for this event," he explained. "I hope that the show motivates the students to plant more flowers in their homes."

"We have flowers in our school, but these ones are more beautiful," said Muhammad Salah, a third grader from The City School. One of the students, Muhammad Ehsan, got so carried away with the beauty of the flowers and the sound of drums playing in the background that he began to dance.




"I dedicate this event to the people of Sukkur," Ghouri added, with a jubilant smile. He took the students into his store after the festival and served them refreshments.

A number of flower varieties, including Carnations, Marigolds, Dwarf Daisies, and Halycon's, are on display outside Ghouri's Icon till March 9.

Published in The Express Tribune, March 1st, 2013.