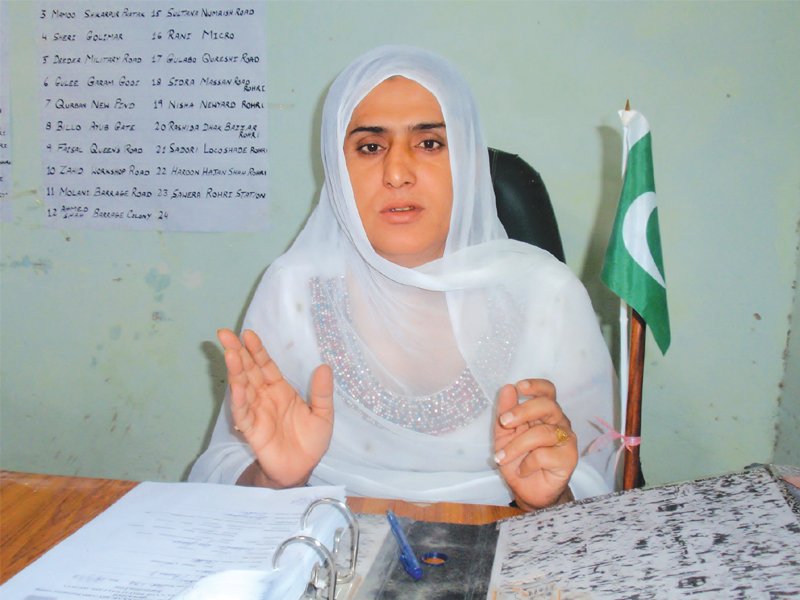 ---
SUKKUR: Thirty-two-year-old Sanam Fakeer is a poster-girl for the transgender community. As a social entrepreneur and a staunch rights campaigner, Sanam has already broken several barriers to reclaim both respect and dignity for her much misunderstood community. On Sunday, Sanam set her sights on another barrier: elected office.

While launching herself headlong into the race for a provincial assembly seat from Sukkur, Sanam is aware of the strength of the ruling party candidate. But as far as Sanam is concerned, she's no underdog.

Her experience of running a social welfare organisation and a computer training centre has already shown she's man enough for the job. After all, Sanam has had to stand tall against the tide of discrimination against transgender persons.




"There is no harm in dancing to make people happy for a while," says Sanam. "But as far as selling sex is concerned -- I am totally against it!" Disowning herself from the activities of a regular 'hijra' on the streets of Karachi or Lahore, Sanam has won oodles of respect in the constituency. Her popularity will certainly test other contestants.

In some ways, her electoral faceoff will resemble renowned Pashto film heroine Musarrat Shaheen's upcoming battle against political heavyweights like Maulana Fazlur Rehman and Faisal Karim Kundi in a Dera Ismail Khan constituency. Like Sanam, Shaheen says she is popular enough to "defeat both her opponents."

Sanam exudes similar confidence. "People from all walks of life have encouraged me to contest. Therefore, I am going to." One of Sanam's contestants will be Dr Nasrullah Baloch from the Pakistan Peoples Party, but the daring transgender is not one to be intimidated either by competition, or by bias.

According to Sanam, there are many instances of transgender persons having served as elected representatives in the world. For the record she reels off a list: Miss Bailey, a man turned transgender, who became mayor of Cambridge, Stu Rasmussen who was the mayor of Silverton in the US, Georgina Bayer who remained a parliament member in New Zealand from 1999 to 2007.

"If all these people can hold public office, then why can't I become a member of parliament."

Ready with plans

"As soon as I am elected", said Sanam, "I will table a bill aimed at to give legitimate rights to the senior citizens and women. Though laws are there for providing protection to the women, these are not implemented."

Sanam came off as extremely sensitive towards the plight of senior citizens, who are "shunned by their children so disgustingly after having served them for all their youth."

Furthermore, an elaborate agenda pertaining to education is also under the belt. "Majority of the teachers in government schools seldom perform their duties and thus the parents are forced to pull their children out of the schools. Education in private schools in very costly and poor and low income groups cannot afford to send their children to private schools," said Sanam. "We need good people and positive thinking to bring about positive change."

Published in The Express Tribune, February 25th, 2013.