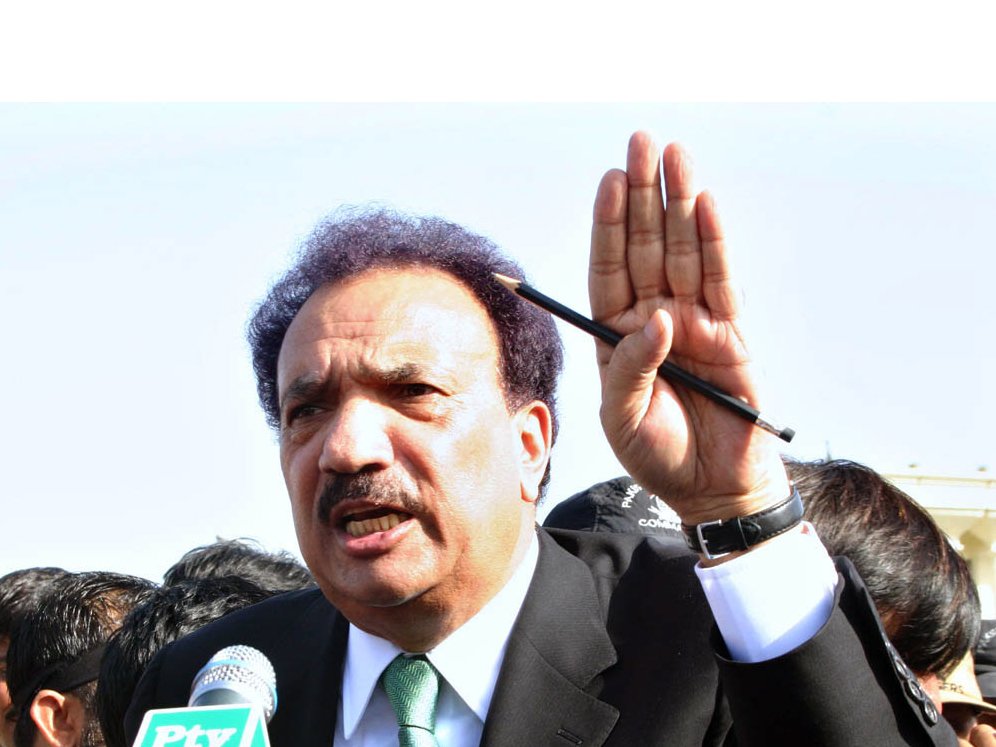 ---
ISLAMABAD:



Interior Minister Rehman Malik has said that Pakistan will soon contact the international police for the extradition of Tehreek-e-Taliban Pakistan's former deputy chief Maulvi Faqir.




The plan of action was devised after Afghanistan turned down Pakistan's request to hand over the wanted militant, who was captured by Afghan security forces earlier this week.

"Soon we will contact Interpol for the extradition of Maulvi Faqir to Pakistan," Malik told journalists in Islamabad on Saturday. Maulvi Faqir is wanted in Pakistan for his involvement in multiple cases of terrorism and murder, he added.

"He is behind a series of terrorist attacks in Pakistan, is responsible for killing hundreds of innocent people. We want him extradited to Pakistan so that he can be tried according to local laws," Malik said.

Maulvi Faqir, who was also the chief of TTP Bajaur Agency chapter, had fled to Afghanistan after the 2008-09 military operation in his region. Malik did not clarify how the extradition would happen, as Afghanistan has refused to hand Faqir over to Pakistan on the grounds that no extradition treaty exists between the two countries for the exchange of criminals. Interpol would need court orders before proceeding with any request to the Afghan government for custody of Faqir.

About the possibility of talks with the TTP, Malik said the Taliban would first have to indicate that they are serious about dialogue. He added that the government would facilitate the Taliban in every way, but for this they would have to renounce terrorism and surrender their weapons first.

The TTP said on Saturday that it has not received any response from the government to its talks offer.

According to TTP spokesperson Ehsanullah Ehsan, the militia will unveil its stance on issues once it receives a response from three political leaders whom it has proposed as guarantors: Nawaz Sharif, Maulana Fazlur Rehman and Munawar Hassan. Ehsan rejected media reports suggesting that the TTP has authorised him to hold talks with the three leaders. "We are serious in our offer for talks, but we will give our statement after receiving a response from the government," he added.

(With additional input from Tahir Khan in Islamabad)

Published in The Express Tribune, February 24th, 2013.