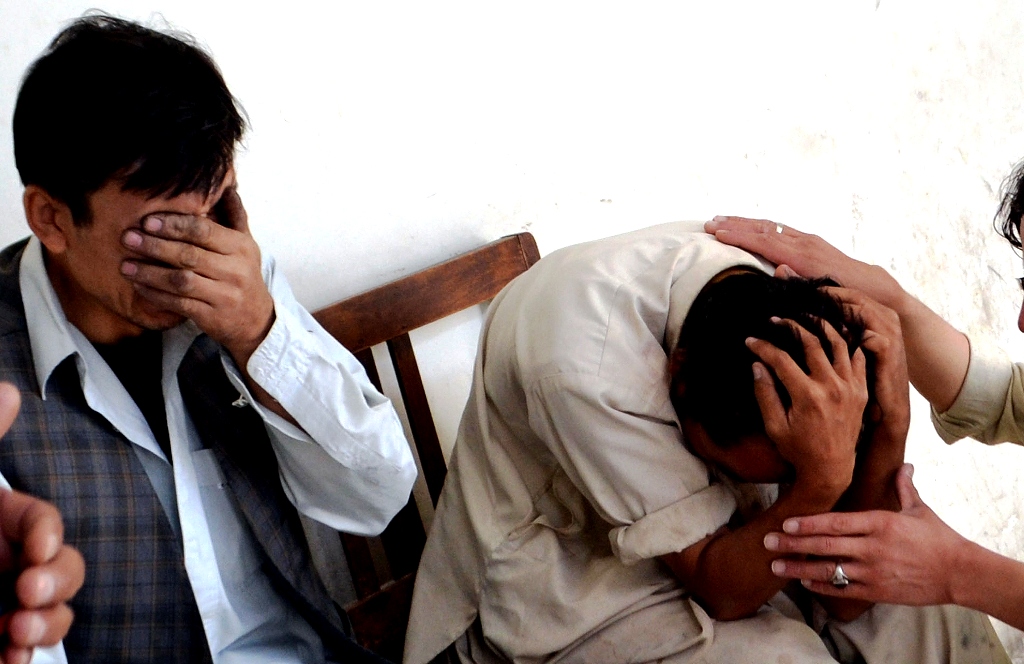 ---
KARACHI: Thirty-seven people injured in last Saturday's bombing in Quetta were shifted to private hospitals in Karachi on the orders of Prime Minister Raja Pervaiz Ashraf, Express News reported on Thursday.

Eighty-nine people were killed in the terrorist attack that took place in a Hazara Shia dominated neighbourhood in Quetta.

The injured, along with their families, were brought to Pakistan Air Force (PAF) Base Faisal in Karachi via a C-130 aircraft. One injured woman, identified as Gul Afshan, succumbed to her injuries during the flight.

The injured were shifted to Aga Khan University Hospital and Liaquat National Hospital

According to hospital authorities, eight of the injured people are in critical condition and most of them have head injuries.