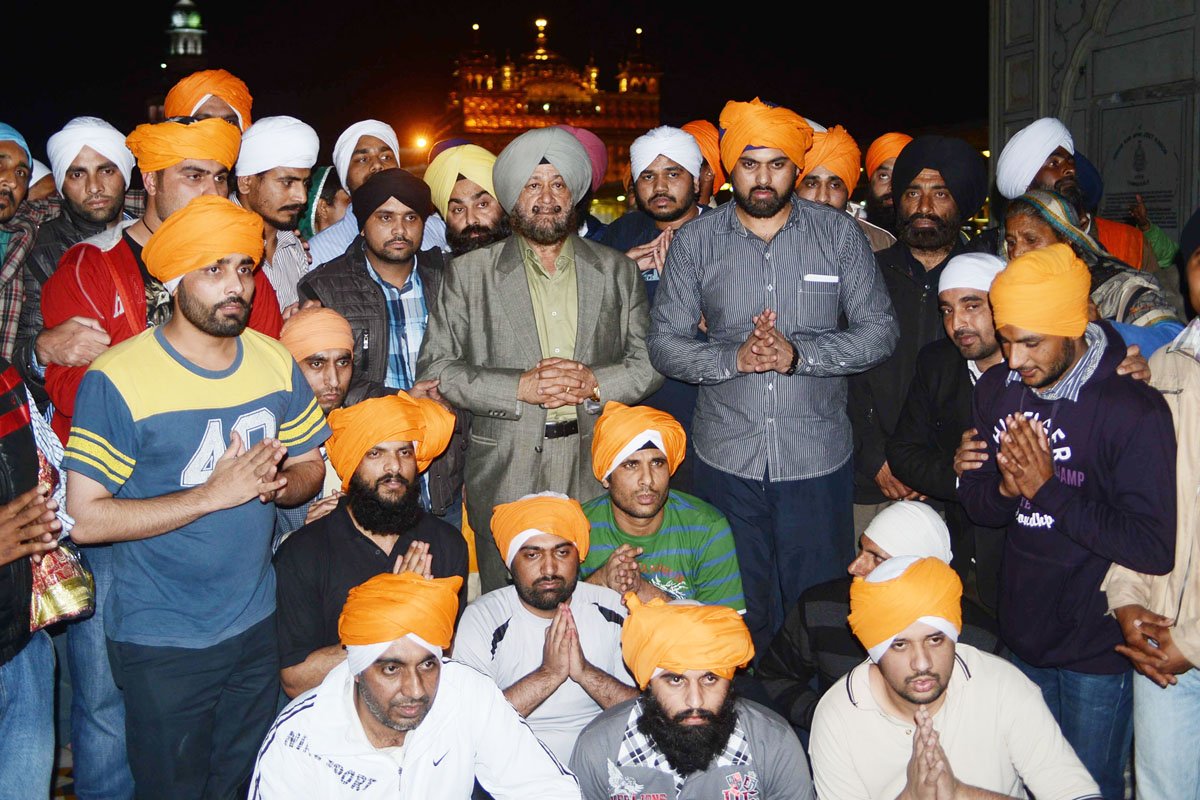 ---
NEW DELHI: Seventeen Indians sentenced to death for murdering a Pakistani in the United Arab Emirates on Tuesday to paid obeisance at Harmandir Sahib, after securing their release by paying blood money.

The Indian men, from Punjab (16) and Haryana (one) were on death row in the Emirates for killing an alleged Pakistani bootlegger Misri Khan in Sharjah in 2009. They finally returned to their homeland on Tuesday after benefactors managed to pay the $25 million diyat (blood money) to secure their release.

The men had gone to Dubai in search of better fortunes. There they chanced upon the lucrative illicit-liquor trade that feeds the Gulf country where sale and consumption of alcohol without license is a criminal offence.

The men had been convicted of murdering Pakistani Misri Khan, an alleged bootlegger. The men were in a business meeting in 2009 in the Al Sajaa area of Sharjah between the alleged Pakistani liquor-dealer, his two friends and the Indians. The meeting descended into a dispute and  turned violent during which Khan was fatally stabbed  multiple times.

However, Dubai-based hotelier SP Singh Oberoi led a campaign to save the men, raising funds to pay the blood money.

"These boys are very happy to be freed at last and to reach back home. We are heading to Amritsar to offer prayers at Harmandir Sahib."
COMMENTS (16)
Comments are moderated and generally will be posted if they are on-topic and not abusive.
For more information, please see our Comments FAQ