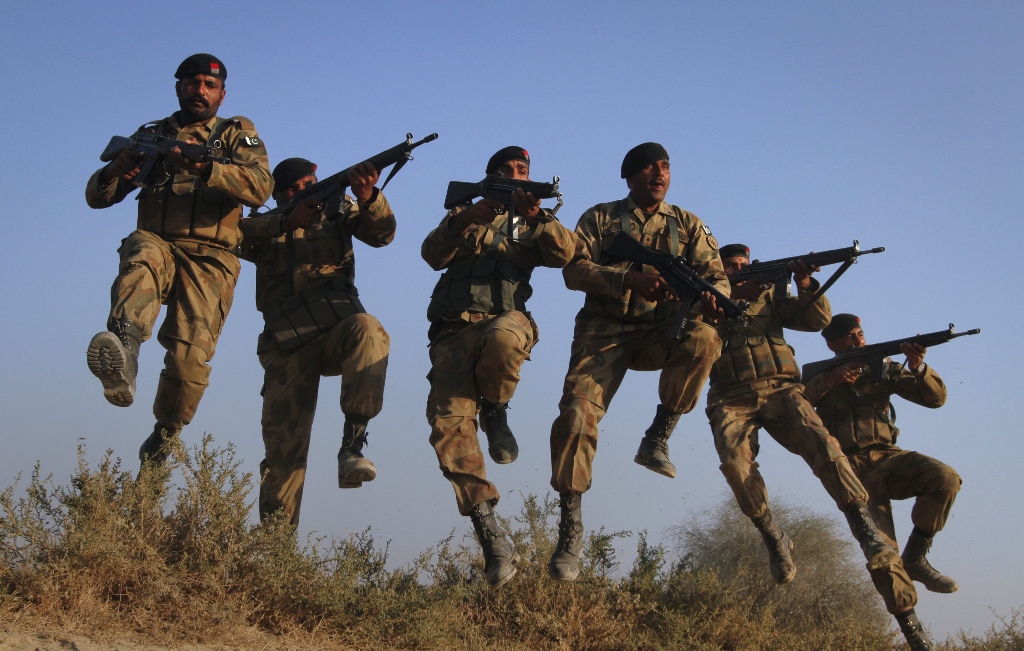 ---
ISLAMABAD:



The Pakistan Army plans to raise a new force to deal with the threat of Improvised Explosive Devices (IEDs), which have claimed over 11,000 lives in the last decade in Pakistan.




IEDs have also been a major cause of fatalities among foreign forces stationed in neighbouring Afghanistan.

An inter-agency meeting, held at the General Headquarters in Rawalpindi on Monday, was informed that a new force of three Counter IED units was being raised within the Pakistan Army, according to an official statement.

The meeting, chaired by Chief of General Staff Lt General Rashad Mahmood, was part of efforts by the government to deal with the threat of IEDs.

Representatives of the ministry of foreign affairs, Pakistan Agricultural Research Council, minister of industries, ministry of information and broadcasting, ministry of interior, Fata Secretariat, Pak-Arab Fertilizers, Biafo Industries Limited, and the Wah Nobel Group attended the meeting.

According to the Inter-Services Public Relations, the panel reviewed challenges and threats posed by IEDs in the present environment and identified them as the "cheapest assassins".

The officials and experts acknowledged that while the menace has been growing overall, the number of IEDs has been successfully reduced in conflict zones from 55% to 45% in the last couple of years.

The panel noted that a number of other countries affected by IEDs have made laws to control the menace but Pakistan has yet to enacted any progress on this plane.




Related issues such as border control, tracking down terrorist networks and random checks in Fata were also discussed.

A regulatory mechanism was discussed in detail for the effective control of the movement of the explosive material and Calcium Ammonium Nitrate (CAN) fertiliser from regional and extra-regional countries.

Pakistan has often been accused by western countries of doing little to stop the smuggling of CAN. According to the US, about 80% of the IEDs used in Afghanistan contain homemade explosives, and more than 80% of them are derived from the CAN fertiliser, which is produced in Pakistan.

The statement added that Pakistan is one of the top victims of IED attacks by militants. During the last decade, some 33,150 incidents have taken place across Pakistan, claiming the lives of 11,250 Pakistanis and injuring over 21,000.

Published in The Express Tribune, February 12th, 2013.

Correction: An earlier version of this story had an incorrect picture attached to it. The picture has been replaced now.  
COMMENTS (28)
Comments are moderated and generally will be posted if they are on-topic and not abusive.
For more information, please see our Comments FAQ