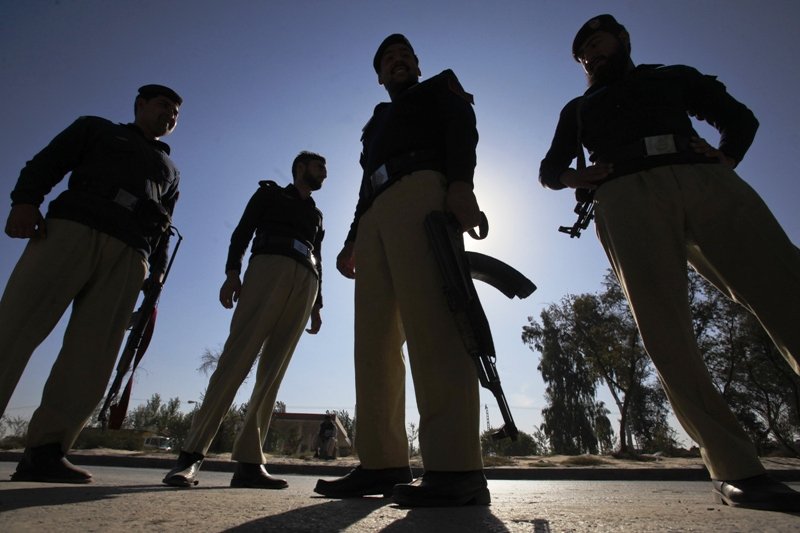 ---
KARACHI: The larger bench hearing the  Karachi unrest case has remarked that the government is not taking the matter seriously and the court is carrying out a meaningless task, Express News reported Thursday.

During the proceedings, Justice Jawwad S Khwaja said that Karachi's situation was going from bad to worse and there was no hope for any betterment.

"We are planning to send orders according to the constitution, if you are not willing to do it," said Justice Khwaja while addressing Advocate General Sindh Abdul Fatehul Mulk.

Justice Khwaja further added that the Sindh government had agreed that Karachi's situation involved interference from political parties. "What have you done in that matter? Or submit in writing that you have no control over political parties."

The bench also remarked, "If the provincial government fails in any matter then the federal government can interfere. But the federal government did not even bother to submit any response in the SC on the Karachi issue since past 16 years. When will they submit their reply? When Karachi will be burnt down to ashes?"

The hearing has been adjourned till February 8.

Karachi killings

Unrest in Karachi prevailed with 12 people killed throughout the city, Express News reported Thursday.

Three people were gunned down after a firing incident in North Nazimabad and Hawks Bay.

A man was gunned down by unknown men at old Haji Camp in Napier Road, early Thursday morning. The deceased could not be identified.

In another incident, two men were found dead, with their bodies contained in a gunny bag , in front of the Karachi zoo in Garden area, early Thursday morning. The bodies have not been identified as yet. The victims were tortured before being shot in the head.

In the Gulbahar area newspaper hawker Muhammad Waseem Siddiqui and in Rizvia Society Muhammad Amjad were gunned down by unidentified men.

A man, named Muhammad Rizwan was hanged to death at Ayub Goth in New Karachi, while two others were shot dead in North Karachi Sector three and Soldier Bazaar.

Chief Minister Sindh Qaim Ali Shah had called in an additional police force comprising 4,000 personnel a week earlier to stop the increasing target killing in the city.
COMMENTS (1)
Comments are moderated and generally will be posted if they are on-topic and not abusive.
For more information, please see our Comments FAQ